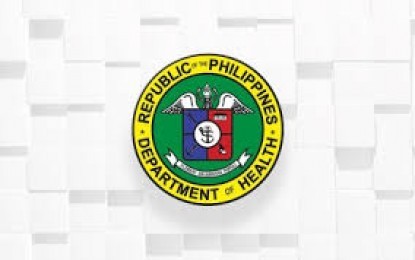 MANILA – The Department of Health (DOH) has issued an administrative order (AO) that seeks to eliminate industrially-produced trans fatty acids (TFA) in the Philippines' food supply by 2023.
In an online media forum on Thursday, Dr. Rodley Carza, head of the Policy and Technology Division of the DOH Health Promotion Bureau, said Administrative Order (AO) 2021-0039 aims to provide guidance to reduce TFA intake among Filipinos to less than 1 percent of the recommended total energy intake.
The AO provides that industrially produced TFA and processed food products containing TFA shall be prohibited from being produced, imported, and distributed for commercial sale.
According to the World Health Organization, increased TFA intake is associated with increased risk of coronary heart disease (CHD) events and mortality.
The DOH said more than 500,000 deaths globally were attributed to high consumption of TFA, noting that TFA has no known health benefit.
Carza said the AO shall also prohibit TFA-free claims in food packaging since such claims can be problematic if it increases the market appeal of unhealthy foods.
"Dahil po ni-label-an siya na 'TFA-free,' akala po natin na healthy na 'yung ating pagkain where, in fact, mataas pala siya sa ibang uri ng fats. Mataas pala siya sa sugar, or sa asin, or sa calories (Since we labeled them as 'TFA-free', we think that these products are healthy, where, in fact, these contain a higher type of fat. It contains higher amounts of sugar, salt, or calories)," Carza said.
Carza said the Food and Drug Administration shall be in charge of issuing the regulatory process for pre-packaged food products, which shall eliminate industrially-produced TFA in the production of food establishments.
The FDA must also set a transitory period that shall not be more than two years from the effectivity of the order "in which the FDA will commence regulation of processed food products that have complied with the guidelines set." (PNA)