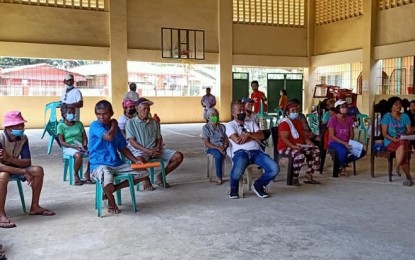 TACLOBAN CITY – Only 65 percent of the nearly 350,000 coconut farmers in Eastern Visayas have been signed up under the National Coconut Farmer's Registry System (NCFRS) as of July 7, prompting the Philippine Coconut Authority (PCA) to ask farmers to participate in the listing process.
PCA Eastern Visayas regional manager Joel Pilapil said on Friday farmers should take advantage of the extended registration until the second week of September.
"There was a recent Senate committee on agriculture (hearing) where key officials agreed to extend the deadline of registration for another 90 days from June 11 to mid-September. This is very welcome for us so that we will be able to reach out to more farmers," Pilapil said in a phone interview.
The PCA has listed 226,838 coconut farmers in Eastern Visayas as of July 7 out of 349,473 which means there are still 122,635 that are unregistered.
Of the total listed, 81,871 are from Leyte province; 5,346 from Biliran; 65,072 in Southern Leyte; 19,077 in Samar; 19,204 in Eastern Samar; and 36,358 in Northern Samar.
Due to lack of manpower, the PCA tied up with municipal agriculturist offices, coconut farmers' organizations, and even village officials to encourage more farmers to participate in NCFRS.
The PCA field office has been carrying out different strategies to expand the listing coverage such as on-site mass registrations, walk-in registration, filling up forms in our office, and online registration.
Pilapil said PCA has to update the NCFRS since this will be the basis in the utilization of the coconut levy trust fund.
President Rodrigo Duterte signed into law on Feb. 26, 2021, the Coconut Farmers and Industry Trust Fund Act crafted to develop the coconut industry using recovered coco levy assets, declared state-owned by the Supreme Court 9 years ago.
The law took effect on March 13, 2021, and mandated the PCA to complete the registration of coconut farmers and farmworkers within 90 days from its effectivity, which was on June 11, 2021.
Under the law, a trust fund will be maintained and an initial allocation of PHP5 billion will be made available for the first year.
The fund is used exclusively for the benefit of the coconut farmers and the development of the coconut industry under the Coconut Farmers and Industry Development Plan.
It is to finance shared facilities programs, farm improvement, development of hybrid coconut seed farms and nurseries, among others, to help coconut farmers and develop the industry to its full potential. (PNA)