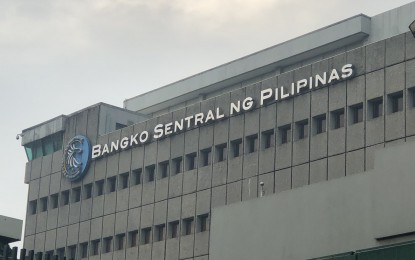 MANILA – Digital payments surged during the pandemic due to movement restrictions but some people remain adamant to this shift thus, the need to reach out to this group, a ranking monetary official said.
During the press conference for the virtual 2021 Bangko Sentral ng Pilipinas Youth Summit on Friday, BSP Payments and Currency Development Sub-Sector Asst. Governor Edna Villa said the share of digital payments to total payments as of the first half of 2020 reached around 17 to 18 percent, or near the central bank's goal of 20 percent by 2020.
The BSP aims to increase the share of digital payments to 50 percent of the total by 2023.
Villa is optimistic of the BSP hitting its target but added that challenges remain and one of this is non-acceptance by some people to use digital means for their financial transactions.
"There are still segments of the society that do not yet trust the system. They are not yet aware that they can pay through digital means so we need to reach out to those segments of the society. And that's partly why we have a lot of consumer awareness programs in the BSP," she added.
During the same event, BSP Deputy Governor Mamerto Tangonan said the current digital fund transfer facilities, the PESONet, and InstaPay are not enough to boost digital payments because these cannot be readily used to pay merchants and bills.
He said payments to merchants account for around 70 percent of total retail payments and this will be boosted by the full implementation of QR PH P2M (person-to-merchant), or the use of QR (quick response) code to pay merchants, by the third quarter of this year.
The BSP is currently piloting QR PH P2M through select merchants and financial institutions.
Under this system, persons who need to pay for merchandise or services need to just scan the QR code of the businesses using their mobile phones.
"It is very important because QR code, as you know, presents a very economical alternative to digitalizing payment transactions instead of cards," Tangonan said.
He hopes that once QR PH P2M is fully operational, a large volume of payments to merchants will be made using this system because this is more convenient, secure, and low-cost.
"By providing the market the appropriate, convenient and affordable digital payment service for the widely-used payments use cases, then we are confident that we will achieve our vision of being a cash-lite society," he added. (PNA)