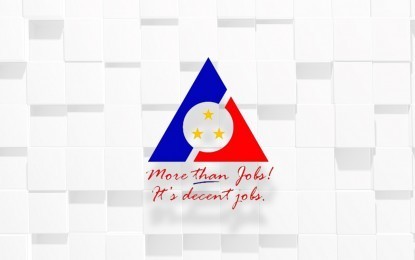 MANILA – There are emerging markets for overseas Filipino workers (OFWs) in the United Kingdom, aside from job opportunities for nurses and healthcare workers (HCWs).
Labor Attaché Amuerfina Reyes in London, England, said though medical personnel are the in-demand workers in the host country, there are other industries that are employing Filipino workers
"Employers are looking for auditors, accountants, linesmen. Another emerging market is the agricultural sector," she said in a virtual forum on Friday.
The Philippine Overseas Labor Office (POLO) official added that they have recently received job orders for senior care workers.
Since nurses and HCWs are in demand in the UK, Reyes said they are looking to deploy 2,000 to 3,000 before the end of 2021.
"We're in the middle of the year and we have already deployed 2,000 nurses and HCWs. Additional 2,000 to 3,000 before the end of the year," she added.
The POLO-London official said majority of Filipino workers or 95 percent who are deployed to the host country are nurses and HCWs.
Asked on how much is the salary of a Filipino nurse there, she said, "It ranges from (entry level) £19,000-£20,000 annually. It will increase to £23,000-£24,000 a year once they have been recognized as a registered nurse," she added.
Medical workers there also earn more in their overtime pay.
At the same time, Reyes reported that the UK government is set to open its economy on July 19, by allowing establishments, restaurants, among others to fully reopen. (PNA)