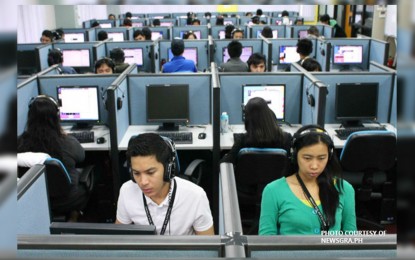 MANILA – Demand for office space will be closer to pre-pandemic levels by the end of 2021 with the expected conclusion of 330,000 square meters (sqm) of live requirements, according to Leechiu Property Consultants (LPC).
In a virtual press briefing Tuesday, LPC director Mikko Barranda said office take-up could reach 500,000 sqm. to 600,000 sqm. level by year-end with the signing of these pipeline of transactions with developers.
"Last year, the number was 380,000 (sqm) so we are looking to almost double that assuming that things progress at the same pace but we are confident given that the economy is now opening much more and we have been seeing more vaccines come in, (and) that confidence will just increase as the months go by," he said.
Barranda said the information technology and business process management (IT-BPM) sector continues to lead the demand for office space at 190,000 sqm., or 58 percent of the live requirements.
Traditional firms like those in e-commerce and logistics which grew during the pandemic posted 122,000 sqm. or 37 percent; while Philippine offshore gaming operators (POGO) firms are seeking 17,000 sqm. or 5 percent, he added.
"We are seeing some POGOs inquiries, (they are) actively asking us for office space…," he said. "With Senate Bill 2232 and the re-opening of Philippine borders, we anticipate a comeback from the POGO sector."
Senate Bill 2232 is a proposed measure that would tax POGOs.
Barranda said the significant growth of office demand is a strong indicator of recovery. (PNA)