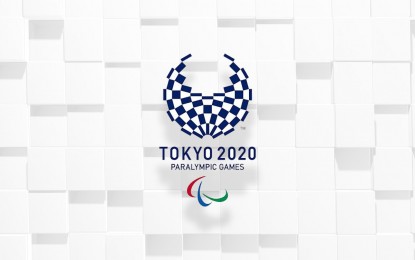 MANILA – Para powerlifter Achelle Guion becomes the sixth Paralympian who gets the chance to represent the country at the upcoming Tokyo Paralympics.
Guion, a veteran para-powerlifter, was part of the 2012 London Paralympics placing 6th in the competition.
At the 2014 Asian Para Games in Incheon, she won a silver medal in the women's 45kg event by lifting 70 kilograms.
She also got a silver medal in the 2018 Asian Para Games in Jakarta, Indonesia, where she competed in the 45kg division.
Francis Diaz, Chef de Mission of Team Para Philippines to the 2020+1 Tokyo Paralympics confirmed that this exceeds the previous five Paralympians sent to compete in the 2016 Rio Olympics, where Josephine Medina won a bronze in Para Table Tennis.
Philippine Sports Commission National Training Director Marc Velasco expressed the agency's support to the six Paralympians.
"We all hope to see them all proudly waving the flag in medal finishes," Velasco said in a news release on Thursday.
Guion will be joined by Paralympic returnees Ernie Gawilan (para-swimming) and Jerrold Mangliwan (para-athletics) together with Allain Ganapin (para-taekwondo), Jeanette Aceveda (para-athletics), and Gary Bejino (para-swimming) they will form the 6-man team of the Philippines for the Paralympics. (PR)