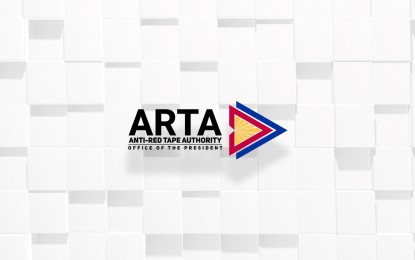 MANILA – Two fixers, one even carrying a child, were collared in an entrapment operation launched by the Anti-Red Tape Authority (ARTA) and Criminal Investigation and Detection Group (CIDG) at the Land Transportation Office (LTO) Tabang in Guiguinto, Bulacan on Monday.
Investigation showed that the two suspects, identified as "Rey" and "Anne," approached two undercover ARTA-CIDG agents posing as applicants for student permits on July 14.
The fixers ensured the immediate release of the agents' student permits, including the medical exam and Theoretical Driving Certificate—which normally takes three days to process.
Rey charged the undercover agent a fee of PHP3,500 for the illegal service while Anne asked for a payment of PHP4,500. The permit is normally priced at PHP317.63.
The undercover agents agreed to pay the fixers outside the LTO Tabang on Monday. After receiving the entrapment money, Rey and Anne, who was carrying her one-year-old child, were arrested.
The suspects were placed under the custody of the CIDG while the child was turned over to Anne's mother.
Secretary Jeremiah Belgica, who was on the ground during the entrapment operation, lamented how even children are not spared by fixers conducting illegal activities.
"Nalulungkot ako kasi nakita ko 'yung bata. Bakit mo isasama 'yung anak mo sa ganong klaseng operation na alam mo namang bawal? (I'm sad because I saw the child. Why would you bring your child in that kind of operation that you know is prohibited?)," he said. "I'm disappointed kasi pati mga bata nagagamit sa ganitong klaseng mga operasyon (because even children are being used to this kind of operation)."
After the entrapment operation, the ARTA chief immediately went inside the LTO Tabang to conduct an inspection on their processes.
When Belgica asked the head of security of LTO Tabang why they were not making the fixers leave the premises, he said the fixers are just staying outside the office.
"Alam mo palang may fixer sa labas, ba't di mo paalisin? You have to make sure na 'yung perimeter mo ay malinis (You know there are fixers outside, why don't you get rid of them? You have to make sure that your perimeter is clean)," Belgica told the head of security.
Belgica reiterated his call on government officials to investigate possible cohorts of fixers or other sources of red tape in their offices.
He said ARTA is implementing the snake-grab approach in catching fixers, both inside and outside of government offices.
"Hangga't may mga fixer na ganyan, hindi ako maco-convince na walang red tape na nangyari (As long as there are fixers like that, I can't be convinced that no red tape happened)," he said.
Janelle Louise Estrella, LTO Tabang assistant chief, said they have reported fixers to the municipal government which has led to their arrest. However, after ARTA's inspection, she promised to double their efforts in eradicating fixers and red tape.
Belgica encouraged government officials to be more proactive in the fight against red tape by immediately responding to reports from the public.
"Pinapaalalahanan natin sila na hindi porket wala sa opisina, so, wala sa loob ng compound mo, nandoon lang sa vicinity, sa perimeter, eh wala na kayong pakialam. Kung nandoon lang sa vicinity, sa perimeter mo, paalisin mo 'yon (We remind them though the fixers are not inside your compound, and they are just in the vicinity, you don't care anymore. If they are in the vicinity, on your perimeter, get rid of them," he said.
He urged the public servants not to relax as Filipino people deserve more from them.
Belgica said ARTA will issue a show-cause order to the LTO Tabang Division Chief, as well as the barangay officials in the area, for their apparent lack of action on the proliferation of fixers at the LTO branch.
The ARTA, he said, will also be investigating if fixers have infiltrated Theoretical Driving schools.
He said he is also looking into the possibility of setting up ARTAmbayans or outposts near government offices that will not only serve as a deterrent for fixers, but will also be equipped to receive and handle concerns from the public. (PR)