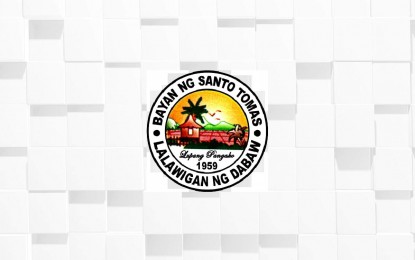 DAVAO CITY – Three diarrhea patients in Barangay Tulalian, Sto. Tomas, Davao del Norte have tested positive for the coronavirus disease 2019 (Covid-19), a statement from the Municipal Information Office (MIO) said Wednesday.
According to the report of Sto. Tomas Municipal Health Office (MHO), the results of the reverse transcription-polymerase chain reaction (RT-PCR) tests of the three were released on Tuesday.
The three patients include a 20-year-old man who is symptomatic while the two others are asymptomatic. They were among the 99 patients subjected to the RT-PCR tests.
"All three are in strict isolation while recovering from the water-borne disease," said Mart Sambalud, head of the MIO, in an interview.
Mayor Ernesto Evangelista declared a diarrhea outbreak in Barangay Tulalian on July 16 following the death of a resident while 47 others were confined in various public and private hospitals.
Meanwhile, two diarrhea patients died on Tuesday afternoon bringing to three the total number of deaths.
The patients were identified as two females, aged 81 and 69, both residents of Barangay Tulalian.
"The two female corpses were subjected to post-mortem swab specimens for SARS-CoV-2 testing," Sambalud added.
The MHO also conducted a random rectal swabbing on 17 patients who fell ill with the water-borne disease.
Of the 17 patients, eight were found out to be positive for cholera.
As of Tuesday, the total number of diarrhea cases stood at 444.
Evangelista has ordered the MHO to ramp up the chlorination efforts in the affected households. (PNA)