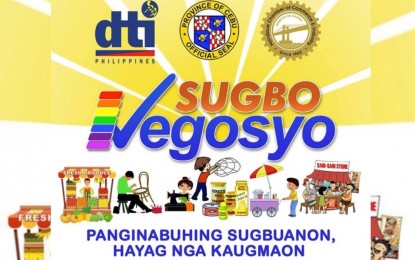 CEBU CITY – The Cebu provincial government is allotting another PHP100-million budget for the second round of the Sugbo Negosyo, a program that gives much-needed capital to small entrepreneurs in the province.
The program will have additional 13 partner merchants for the next rollout of the micro-business assistance program.
The new merchants are joining the program on top of the existing 34 that have supported its first rollout last year.
The Capitol formally signed on Wednesday a memorandum of agreement (MOA) with the new partner companies and officials of the Mandaue Chamber of Commerce and Industry, led by its president Steven Yu.
Governor Gwendolyn Garcia cited the success of the first round of the Sugbo Negosyo, which benefited over 8,000 entrepreneurs around the province.
"We aspire for a program that would help the Cebuanos help themselves," she said during the MOA signing at the Capitol Social Hall.
More partner merchants will mean that beneficiaries of the second round will have more choices of retailers who will supply the requirements –products and services– for their chosen enterprises.
The new partner firms include Akai Foods Inc., Asian Home Appliance, Atlas Cebu Corn Mill Corp., Agri Bounty Distribution Inc., Charoen Pokphand Foods Philippines Corp., Gaisano Brothers Inc., Gaisano Grand, Jacobs Basic First Venture, Uratex, Pacifica Agrivet, Prince Warehouse Inc., SM Appliance Center, and Visayan Educational Supply.
Garcia wants the Sugbo Negosyo to be a sustainable program for the small Cebuano entrepreneurs as the province continues to recover from the economic impact of the coronavirus pandemic.
"The spirit of the Cebuanos is unbreakable," she said, adding the essence of Sugbo Negosyo is capacitating entrepreneurs to build and sustain their enterprises by giving them the much-needed capital and not a mere dole out.
Garcia believes in the ability of the Cebuanos to rise against the challenges brought about by the pandemic.
She recalled it was a "leap of faith" when the provincial government launched the program last September with MCCI and the Department of Trade and Industry amid the "backdrop of economic devastation" when restrictions gripped the entire province and the country.
Earlier, the Cebu Provincial Board (PB) authorized Garcia to enter into a MOA signing with the partner merchants of the Sugbo Negosyo, which is being implemented through the offices of the 17 PB members and the Office of the Vice Governor. (PNA)