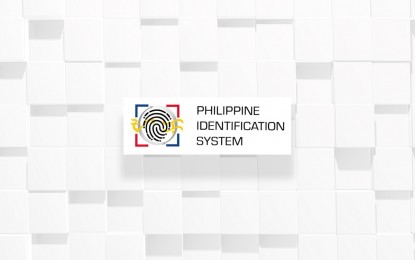 DAVAO CITY – Registrants for the Philippine Identification System (PhilSys) must give the correct information beginning with the Step 1 demographic signup to avoid problems when they proceed to the Step 2 biometrics process.
The Philippines Statistics Authority (PSA) said it needs accurate information because all details will be stored in the PhilSys Register.
In its July 16 post, the PSA listed the following information a registrant will be asked for during the Step 1 registration: name, gender, birthdate, place of birth, blood type, permanent address, present address, nationality (Filipino or resident alien), and marital status (optional).
The registrant's mobile number and e-mail address would be optional "but recommended to receive updates".
The updates will include schedule for Step 2 registration and confirmation of address for the delivery of the PhilID by the Philippine Post.
The PSA assures the privacy of details, particularly the address and mobile phone number.
Section 22 of the PhilSys Act, which involves privacy, security and safeguards, mandates coordination with the Department of Information and Communications Technology for technical assistance and physical security measures to safeguard the information stored in the PhilSys Registry.
The measures ensure the integrity of PhilSys and the information are protected from "unauthorized access, use, disclosure, and against accidental or intentional loss, destruction, or damage".
"The PSA shall designate a separate Data Protection Officer for the PhilSys. The PSA shall ensure that applicants are adequately informed upon registration in the PhilSys on how their data will be used and how they can access their registered information and record history. All applicable rights of the registered person shall be upheld," Section 22 states.
Signed into law by President Rodrigo R. Duterte in August 2018, Republic Act 11055, or the Philippine Identification System Act, aims to establish a single national ID for all Filipinos and resident aliens.
The national ID shall be a valid proof of identity that shall be a means of simplifying public and private transactions, enrollment in schools, and the opening of bank accounts.
It also seeks to boost efficiency, especially in dealing with government services where people will only need to present one ID during transactions. (PNA)