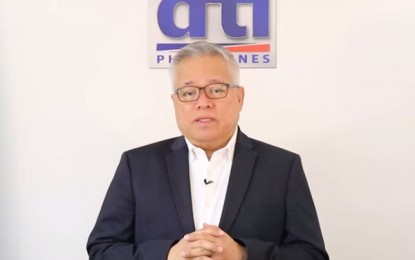 MANILA – Trade Secretary Ramon Lopez said the country can be the next technological leader in Southeast Asia as Filipinos adapt to digital technology amid the pandemic.
"The Department of Trade and Industry (DTI) is one with the Digital Pilipinas Movement in believing that the Philippines can be a future technological leader in Southeast Asia. And like everyone here, we know this can only be achieved with a whole-of-society approach --that is, all of us working together to build back better in the post-pandemic tomorrow," Lopez said at the launching of Digital Pilipinas Movement Thursday.
He also cited encouraging numbers proving that the country is "built for e-commerce".
Based on the 2021 Digital Report, Lopez said the Philippines remains to be the top user of the internet and social media worldwide.
He added e-commerce adoption in the Philippines also rose to 80.2 percent this year from 70 percent in 2019 and 76 percent in 2020.
"We saw this especially last year, with e-commerce coming to our rescue during the Covid-19 (coronavirus disease 2019) pandemic. Many online businesses filled the void left by brick-and-mortar businesses affected by the community lockdowns. Online retail, delivery services, online entertainment, digital services, telehealth, work from home arrangements, digital payments -- all of these helped us in the past year and continue to do so until now," Lopez said.
Entrepreneurs are also registering their businesses through online platforms and prefer digital payment, the DTI chief added.
Based on DTI's Business Name Registration Next Generation System, retail trade registration currently reached 105,159 from 1,848 business name registration in January to March 2020 -- a pre-pandemic period.
Registration also increased from 88,575 at the end-2020.
"In 2020, more than half of total applications for Business Name registration and other related transactions were processed within eight minutes and 83 percent within an hour. We also saw a shift in the business payment preferences of many of our applicants for Business Names, which saw 67-percent registration fees made via online payment gateways versus the traditional over-the-counter or DTI cashier method," Lopez said.
With the launching of the e-Commerce Philippines 2022 Roadmap, Lopez said this will usher the country to be a technological leader in the region.
The roadmap aims to have 1 million e-commerce enterprises by 2022 from half a million last year.
It also targets to develop a digitally skilled workforce to support the growing e-commerce industry.
"To push this further and to fulfill the order of President Rodrigo Roa Duterte last year that the long line or queue should disappear finally, DTI is initiating a GovTech project for e-commerce dubbed the 'ECGO'," Lopez said.
He added the DTI e-Commerce Office is working with the Department of Information and Communications Technology (DICT), AIM-DBI Foundation, and incubator Dado Banatao for the ECGO.
The new project will tap local startups to pitch innovative government technology solutions.
"To conclude, the government remains committed in its lead role in enabling the different stakeholders in the country to ensure that our people will reap the benefits of e-commerce -- including the jobs and employment created by it. But we are also confident that with everyone working together, our country can ride the wave of technology towards the future to become one of the technology leaders in the region," he said. (PNA)