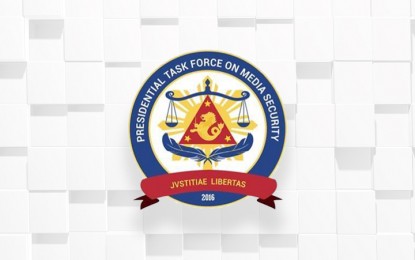 MANILA – The Presidential Task Force on Media Security (PTFoMS), through its Executive Director, Usec. Joel Sy Egco, condemned the killing of Reynante "Rey" Cortes, a blocktimer for radio station dyRB, who was shot dead by motorcycle "riding in tandem" gunmen in Barangay Mambaling, Cebu City on Thursday.
"We at the Presidential Task Force denounce the brutal murder of Rey Cortes. Rest assured that we will get to the bottom of this heinous crime. We have already directed law enforcement agencies to use all available resources to bring to justice the perpetrators," Egco said.
Initial report submitted to PTFoMS by Maj. Dindo Juanito Balili Alaras, chief of Police Station 2 in Cebu City, disclosed that at around 9:10 a.m., Cortes was shot in the abdomen by unknown gunmen as he came out of the radio station right after his blocktime program.
He was rushed to a nearby hospital but was pronounced dead on arrival. He was 45 years old.
Egco has ordered Philippine National Police (PNP) investigators to thoroughly look into the case to find out if the incident was in connection with his blocktime program.
The PNP is one of the law enforcement agencies that comprise the PTFoMS.
Cortez, who already survived an earlier attempt on his life, was arrested in 2006 for alleged extortion.
Egco reminded broadcasters, specifically blocktimers, to be more vigilant as the election season nears.
He said, historically, there is a spike in election-related violence committed against blocktimers as the election heats up, especially at the local level.
Blocktiming is the practice of buying "blocks" of air time to produce programs independent of networks and stations and said to be unique in the Philippines.
The PTFoMS has already requested legislators to look into this practice.
Meanwhile, PTFoMS Co-Chair and Presidential Communications Operations Office (PCOO) Secretary Martin M. Andanar extended the government's deepest condolences and sympathies to the family, friends and colleagues of Cortes and promised a complete investigation of the incident by the Task Force.
The PTFoMS was created by President Rodrigo Duterte in 2016 to specifically safeguard press freedom by protecting the life, liberty and security of media workers, the first of its kind in the world. (PR)