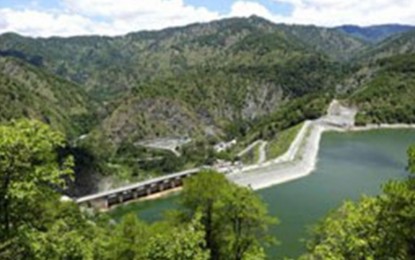 BAGUIO CITY – The Cordillera Disaster Risk Reduction Management Council (CDRRMC) on Friday afternoon said the two major dams in Benguet province are still below critical level despite the continued heavy downpour being experienced in the region the past several days.
Albert Mogol, chair of the CDRRMC and regional director of the Office of Civil Defense-Cordillera, reported the current water level of Ambuklao Dam in Bokod, Benguet is 743.26 meters which is still below the critical level of 753 meters.
For Binga Dam, the current water level is 571.55 meters which is also below the critical level of 575 meters.
"All gates (of the two dams) are closed and there are no spilling operations," Mogol said in the report.
Discharge of both dams drains to the San Roque Dam in Pangasinan.
Mogol, however, advised local disaster councils to maximize information dissemination, monitoring, and warning of weather updates and dam conditions especially in communities at risk in case there is a need to release water.
"(The) Cordillera Administrative Region has been experiencing a prolonged light to moderate to at times heavy rains due to typhoon Fabian-enhanced southeast monsoon," he said.
The current situation may trigger possible flash floods or landslides, he said.
Meanwhile, Mogol, in a text message, clarified that information circulating on social media on the supposed death of a passenger of a vehicle hit by a falling tree in Baguio is incorrect.
"The victim was injured and is in the hospital being treated," he said.
In another report from the Department of Public Works and Highways-Cordillera on Friday afternoon, it said that Kennon Road in Baguio City is open only for residents.
It added that the Busa bridge in Sabangan, Mountain Province along the Baguio-Bontoc road is temporarily closed due to a collapsed portion of the bridge.
The road portion in Gacab, Malibcong in Abra along the Abra-Kalinga road is also closed due to soil collapse.
"Clearing operation is hampered due to adverse weather condition and unstable slope condition," the report said.
Also, the clearing operation at the Shilan-Beckel road in La Trinidad, Benguet was temporarily stopped due to the inclement weather. (PNA)