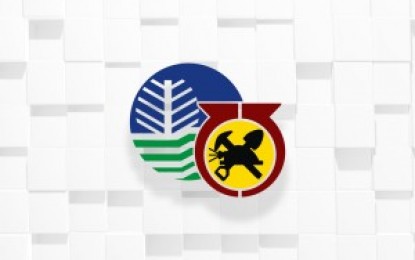 CITY OF SAN FERNANDO, Pampanga – The Department of Environment and Natural Resources (DENR)-Region 3, through its Mines and Geosciences Bureau (MGB) regional office, has strengthened its National Geohazard Assessment and Mapping Program (NGAMP) to continuously identify areas in Central Luzon that are susceptible to geologic hazards and protect communities from disaster and calamities.
Engineer Alilo Ensomo, Jr., regional director of MGB, said in an official social media post on Monday that the NGAMP is part of the country's disaster risk reduction management program and centers on rain-induced landslides, floods, flash floods, ground subsidence or sinking, and other forms of slope instabilities that are not directly induced by earthquakes or volcanic activities.
"In Central Luzon, the MGB was able to complete its 1:10,000 scale geohazard maps in 2014, and has been conducting vulnerability and risk assessment and updating of geohazard maps to identify potential areas which may be prone to natural disasters," he said.
Ensomo said the MGB conducted coastal geohazard mapping in the eastern and western seaboard of the region and completed the assessment of 39 coastal municipalities in Central Luzon in 2018.
Starting last year, he said the MGB also conducted a detailed assessment of highly vulnerable coastal barangays in Botolan and San Narcico in Zambales.
Likewise, he said the MGB expanded its NGAMP by including karst subsidence and hazard assessment in areas underlain by limestone, such as Candelaria in Zambales, San Miguel and Doña Remedios Trinidad in Bulacan, and General Tinio in Nueva Ecija.
"Let us maximize the use of these geohazard maps as fundamental tools in disaster preparation, so that potential impacts of natural calamities may be reduced and more communities will be saved from danger," Ensomo said.
Environment Secretary Roy Cimatu has described a geohazard map as a "life-saving tool" that aids susceptible communities in preparing against the destructive and life-threatening impacts of floods, landslides, liquefaction, earthquake, and other ground instabilities. (PNA)