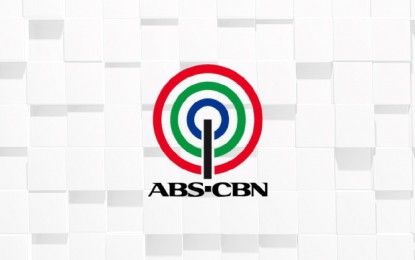 MANILA – President Rodrigo Duterte maintained Monday that local media giant ABS-CBN Corp. still has unsettled taxes with the government worth billions of pesos.
In his sixth and final State of the Nation Address (SONA), Duterte vented frustrations over ABS-CBN's supposed dishonesty by importing its equipment "tax-free" and declaring only four hectares of property when it actually has 40 hectares.
"Kaya talaga ako hindi papayag (That's why I would not allow them [to have another franchise]. They still owe government billions," Duterte said.
Duterte, however, clarified that he is not holding a grudge against ABS-CBN, despite its failure to air his campaign advertisements during the 2016 presidential elections and its accusation that his daughter, Davao City Mayor Sara Duterte, is a drug trafficker.
He said he even chose to keep silent over ABS-CBN's actions because he did not want to appear "vindictive."
He, however, said he could not stomach the fact that ABS-CBN is "cheating the government."
"Wala akong problema sa ABS-CBN (I do not have a problem with ABS-CBN). They got my money. They wanted to return it when the case blew up but they printed all garbage, including my daughter as a drug trafficker. Nilamon ko na lang lahat yun (I swallowed my pride) because I never wanted to appear vindictive but itong ano (this one), they are cheating the government by billions in taxes," Duterte said.
Duterte, in his previous speeches, has repeatedly said he would not allow ABS-CBN to resume broadcast operations under his watch unless it settles its tax obligations with the government.
He has also slammed ABS-CBN for selling its assets to state-owned Development Bank of the Philippines at a "higher price." He was referring to ABS-CBN's supposed loans to DBP condoned in early 2002.
The DBP already clarified on Jan. 19 that it did not condone or write off PHP1.6 billion in loans to companies controlled or affiliated with the Lopez family that turned sour as a result of the lingering 1997 Asian financial crisis.
The loans granted to the Lopez companies were part of the PHP9.55 billion in non-performing loans (NPLs) and non-performing assets (NPAs) that DBP sold in an auction to two special purpose vehicles or financial firms that assume bad loans of banks.
Duterte said he would only give the legislative franchise to a Filipino who is a "good" taxpayer.
"And they still want that frequency because iyan ang pinag-aawayan (they are fighting for it). No. I will give it to a Filipino na gustong mag-gawa ng tama and pay (who wants to do good and pay properly)," he said.
ABS-CBN ceased its broadcast operations on May 5, 2020 following the NTC's issuance of a cease-and-desist order. (PNA)