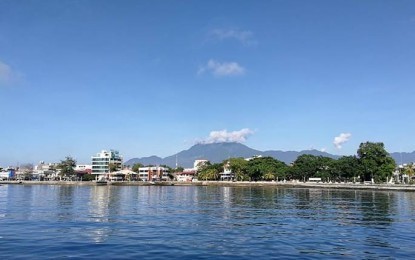 DUMAGUETE CITY – The Negros Oriental Chamber of Commerce and Industry, Inc. (NOCCI) has passed a resolution asking the proponent of the PHP23-billion reclamation project off the shores of this capital city to answer issues and concerns raised by many sectors on its plan.
Dumaguete-based businessman Edward Du, Central Visayas regional governor of the Philippine Chamber of Commerce and Industry (PCCI), and NOCCI past president, in an interview Wednesday said the resolution was passed Tuesday and signed by the board of trustees amid mounting public opposition to the project.
He said they want clarification from the Quezon City-based firm E.M. Cuerpo, Inc. on the issues surrounding the project before they can come up with their own stand.
The business sector was the selected audience for Wednesday's "public consultation" by the city on the controversial "mixed-use project" dubbed as "Smart City" that will include a wastewater treatment facility, an esplanade, a marina, modern ferry port and open area for sports and other activities, among others.
Some of the issues NOCCI raised in its resolution include the submission of the firm's legal, technical and financial capabilities pursuant to the guidelines of the National Economic Development Authority; the possibility of E.M. Cuerpo selling its share of the reclaimed property to pay its sub-contractor, Chinese firm Poly Changda; and the financial capability of the Filipino firm considering that based on an audited balance sheet as of Dec. 31, 2020 filed with the Securities Exchange Commission, it only has a PHP1.4-billion net worth, whereas the project costs PHP23 billion, among others.
The business group also raised concerns regarding the project's impact on the fishermen, coastal area residents and the environment, the economy of this city and even the province, possible over-influx of foreigners, and proliferation of "gambling and prostitution" on the two islands of the Smart City.
Others who have expressed their opposition to the project include National Scientist Dr. Angel C. Alcala, a native of Dumaguete and former secretary of the Department of Environment and Natural Resources, the current and former presidents of Silliman University and its key environment experts and scientists, Silliman University alumni association, Foundation University, Kinaiyahan and other environmental advocacy groups, and youth groups. (PNA)