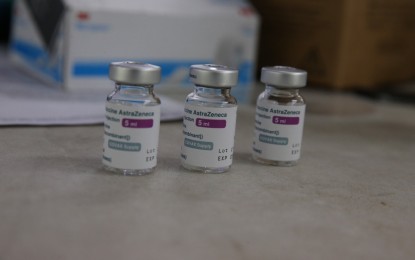 MANILA – The United Kingdom is donating 415,000 doses of Oxford-AstraZeneca vaccine to the Philippines as part of its global commitment to combat coronavirus disease 2019 (Covid-19).
This is part of the first tranche of 100 million vaccine doses Britain pledged to deploy across the world within the next year, with 30 million due to be distributed by end of 2021.
"The UK is sending 415,000 doses of AstraZeneca vaccine to the Philippines. This is part of the first batch of the 100 million doses we've pledged to get the poorest parts of the world vaccinated as a matter of urgency. We're doing this to help the most vulnerable, but also because we know we won't be safe until everyone is safe," said British Foreign Secretary Dominic Raab on Wednesday.
This week's deployment of the initial nine million doses would also cover countries in Africa, Southeast Asia, and the Caribbean, where there are "high levels of Covid-19 cases, hospitalizations, and deaths".
National Task Force (NTF) against Covid-19 Chief Implementer, Secretary Carlito Galvez Jr., meanwhile, extended Manila's thanks to the UK government, citing its role in the vaccination of more people across the world as one of the leading COVAX Facility donors.
"You are among the nations that are leading the global battle against Covid-19, as you have gone out of your way to protect as many people as possible through your humanitarian efforts," he said.
"This generous donation of vaccine doses to the Philippines will boost the national government's capacity to provide the country's most vulnerable sectors with an added layer of protection, particularly our uniformed personnel who put their lives on the line to ensure the safety and welfare of the Filipino people across the country," he added.
Out of Britain's 100 million-dose commitment to the world, at least 80 million will go to COVAX Facility, with the rest going to countries directly.
The donations follow the pledge that G7 leaders made to vaccinate the world and end the pandemic in 2022. (PNA)