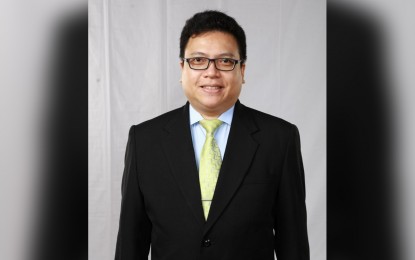 MANILA – Any economic losses due to the upcoming two-week enhanced community quarantine (ECQ) in the National Capital Region (NCR) will be positively offset by the final approval of the Corporate Recovery and Tax Incentives for Enterprises (CREATE) law, an economist said.
In a report, Rizal Commercial Banking Corp. (RCBC) chief economist Michael Ricafort said the CREATE law, the government's biggest stimulus, is projected to boost economic growth by about 0.5 percent to 1 percent annually.
Economic managers said the law would allow businesses to have more funds for their operations, thus spurring economic activities.
Ricafort said the impact of the ECQ is also expected to be countered by an increase in the government's infrastructure investment.
He added that while the ECQ would reduce economic recovery prospects, it would ease pressures on the peso.
Ricafort estimated the economic impact of the two-week ECQ in the NCR, scheduled from August 6 to 20, to be 0.5 percent of the gross domestic product (GDP) per week.
He said the lockdown coincides with the ghost month in some Eastern Asian countries, which means fewer economic activities.
"This is way better compared to the height of the hard lockdowns/ECQ last year when the economy was almost at a standstill and almost no public transportation back then when the hit on the economy was bigger at close to PHP20 billion per day, or PHP140 billion or close to 1 percent of GDP per week," he added.
Malacañang on Friday announced the implementation of the ECQ that follows the one-week implementation of the general community quarantine (GCQ) with heightened restrictions in the NCR from July 30 to August 5.
Heightened quarantine levels will also be up in several provinces as the government strengthens measures against the further spread of the Delta variant of the coronavirus disease 2019 (Covid-19), which experts said are more contagious.
Ricafort said it would be a delicate balancing act for the government to address the rise of Covid-19 infections while limiting the hit on the economy. (PNA)