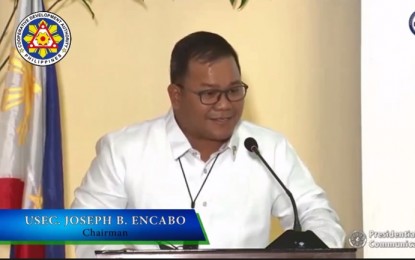 MANILA – Cooperative Development Authority (CDA) Chairman Joseph Encabo said total assets of active cooperatives in the country continue to grow despite the challenges brought by the coronavirus disease 2019 (Covid-19) pandemic.
During the CDA Koops eForum Friday, Encabo said consolidated assets of active cooperatives reached PHP572.5 billion in 2020, which is higher than their aggregated assets in 2019 --a pre-pandemic year.
"Our cooperatives are more resilient. It just showed their strength and capacity to hold on in times of pandemic," he said, adding only few cooperatives have dissolved during the global health and economic crisis.
Encabo said most of the challenges that cooperatives face during the pandemic are delayed payments and members that would like to withdraw their membership from the cooperatives.
He also encouraged small entrepreneurs to pool their resources and form cooperatives for them to become more resilient amid the pandemic.
"Formation of cooperatives will be one of the keys to economic recovery," he added.
Moreover, the CDA chief said the agency targets to jumpstart healthcare assistance to 70,000 to 75,000 members of micro and small cooperatives in the country.
By the first quarter of 2022, CDA aims to complete its digitalization initiatives and provide internet connectivity through the WiFi Connectivity Program that will be instrumental to reinforce the livelihood of cooperatives. (PNA)