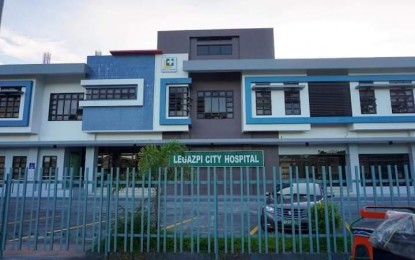 LEGAZPI CITY – The Legazpi City Hospital (LCH) on Monday resumed accepting non-coronavirus disease (Covid-19) patients after exclusively serving virus-infected referrals in the past three months when cases surged across the city.
LCH officer in charge Dr. Lady Ann Serrano, in an interview, said hospital staff had disinfected the entire hospital as a precautionary measure against Covid-19.
She said the LCH now has zero coronavirus patients and is ready to accept a maximum of 35 regular and walk-in patients daily. Eight of the facility's 35 beds, will, however, still be devoted for Covid-19 patients as required by the Department of Health.
The LCH will also continue accepting online appointments and consultations as part of its health care services, Serrano added.
She noted that the city government through the LHC has bought new medical equipment to improve its services to the people, particularly the indigents.
Serrano said one unit of portable X-ray machine has arrived to cater to bedridden patients.
The LCH is located in Barangay Bitano here, built on a 3,000-square meter lot owned by the city government. (PNA)