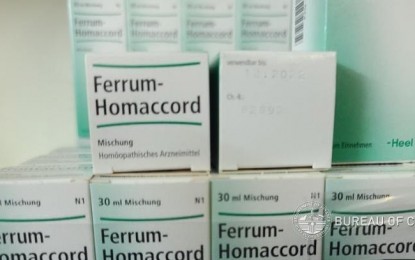 MANILA – Customs officers seized PHP25 million worth of smuggled medicines from Germany in a recent operation in Pasay City.
In a statement on Wednesday, the Bureau of Customs (BOC) said officers from the Customs Intelligence and Investigation Service (CIIS) of the Port of Manila (POM) discovered the medicines in a condominium, which was converted to a storage unit on Roxas Boulevard on July 27.
Armed with a letter of authority signed by Commissioner Rey Leonardo Guerrero, the team composed of CIIS operatives with members of the Port's Formal Entry Division (FED) inspected the storage facility where they discovered the smuggled medicines.
Among those seized were medicines for heart ailments, sexual enhancement, cholesterol control, and liver diseases.
The BOC said the shipments did not have the necessary import permits.
A warrant of Seizure and Detention (WSD) was issued against the goods by district collector Michael Angelo Vargas for possible violation of Section 1400 of Republic Act 10863 or the Customs Modernization and Tariff Act (CMTA).
The origin and consignee of the medicine shipment were not released as the case is still under investigation. (PNA)