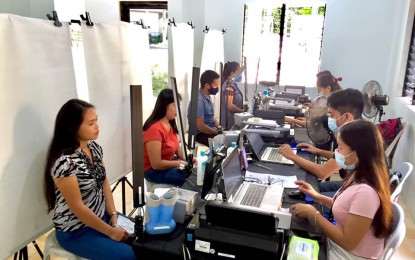 MANILA – The Philippine Statistics Authority (PSA) on Thursday announced the temporary suspension of operations of all Philippine Identification System (PhilSys) registration centers in the National Capital Region (NCR) during the reimposition of the enhanced community quarantine (ECQ) from Aug. 6 to 20.
In a social media advisory, the PSA said that for the health and safety of the public, the temporary suspension in NCR is issued in compliance with the Inter-Agency Task Force for the Management of Emerging Infectious Diseases rules.
Affected registrants who are scheduled for the Step 2 biometrics process must rebook their appointments online via https://register.philsys.gov.ph and wait for further announcements.
Step 2 involves the collection of iris and fingerprint scans and front-facing photographs.
Signed into law by President Rodrigo Duterte in August 2018, Republic Act 11055, or the Philippine Identification System Act, aims to establish a single national ID for all Filipinos and resident aliens.
The national ID shall be a valid proof of identity that shall be a means of simplifying public and private transactions, enrolment in schools, and the opening of bank accounts.
It will also boost efficiency, especially in dealing with government services where people will only need to present the Philippine ID during transactions. (PNA)