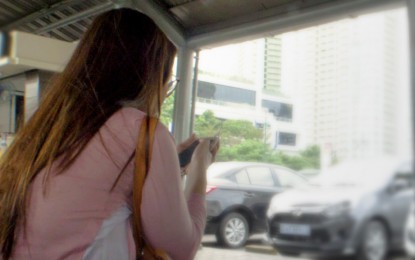 MANILA – Mobile phone subscribers and email users would soon be protected from unwanted calls, text messages, and emails containing commercial or promotional advertisements as a measure preventing spam messages hurdled second reading approval at the House of Representatives.
The chamber passed through voice voting during Wednesday's plenary session House Bill 9608, or the proposed No Call, No Text, and No E-mail Registration System Act.
The bill promotes the fundamental right of a mobile phone subscriber and email user to privacy, as well as the adoption of more responsible and accountable business practices by marketing and sales agents.
It seeks to establish a system of no call, no text, and no email registries for subscribers who do not want to receive promotional messages, including the purchase of goods and services and solicitations.
The proposal is to require prior consent from the subscriber before commercial or promotional advertisements, or push messages may be sent to them or when the subscriber has specifically opted to receive said messages without additional cost.
It shall permit any caller or sender to set-up a negative option which shall be available to the recipient immediately upon answering the call or at the beginning of the text or email.
The bill prohibits the non-registration of the caller or sender and the use of an automatic dialer or any electronic device that automatically or randomly contacts telephone numbers.
Violators shall be penalized with a fine of not less than PHP50,000 but not more than PHP100,000. (PNA)