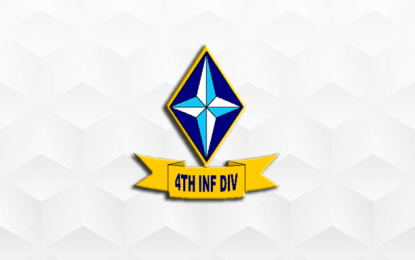 CAGAYAN DE ORO CITY – Some 9 captains of the Army's 4th Infantry Division (4ID) at Camp Brig. Gen Edilberto Evangelista here have been promoted to the rank of Major for their meritorious records.
The 4ID said in a statement on Thursday the nine have met the length or required years of their previous rank and continued education as part of the promotion requirements.
The newly promoted officers were Mayer Camaganacan, Dennis William Villanueva, Ernesto Corodova Jr., Al Anthony Pueblas, Teopisto Rubi Jr., Victor Perez Jr., Raul Plaza, Jiselle Joy Maybanting, and Larry Beldia.
Maj. Gen. Romeo Brawner Jr., commander of the 4ID, said an official promotion means that the Philippine Army not only recognizes their military achievements but their continuing dedication and commitment to serve the country.
"As you move up the ladder, may you not forget to look back and mentor your junior officers and fellow soldiers to encourage them to continue excelling in their chosen field. Know that every soldier matter in the continued success of our organization," he said during the ceremony. (PNA)