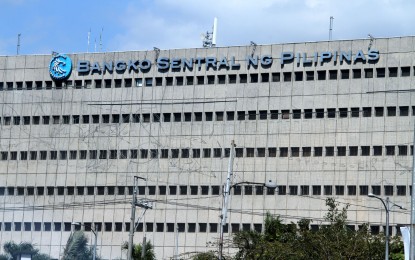 MANILA – Monetary authorities on Thursday kept the central bank's key rates steady after noting the rise in the 2021 to 2023 inflation forecasts due to hikes in global commodity prices, weaker peso, and downside risks to economic growth amid the pandemic.
The Bangko Sentral ng Pilipinas' (BSP) overnight reverse repurchase (RRP) rate thus remained at a record-low 2 percent, the overnight repurchase (RP) rate at 2.5 percent, and the overnight deposit rate at 1.5 percent.
"The Monetary Board remains keen on sustaining monetary policy support for as long as necessary in order for the momentum of economic recovery to gain more traction, as well as to help boost domestic demand and market confidence, especially as risk aversion continues to temper credit activity," BSP Governor Benjamin Diokno said in a briefing streamed through the central bank's Facebook page.
Monetary officials hiked the average inflation rate forecast for this year from 4 percent to 4.1 percent, and the 2022-2023 figure from 3 percent to 3.1 percent.
This year's average inflation forecast is higher than the 2 percent to 4-percent target band for the three-year period.
Diokno said the elevated inflation rate is expected to be addressed by the "continued and timely implementation of non-monetary initiatives and reforms to mitigate supply-side pressures on meat and other food prices."
Amid the hike in the inflation forecasts, Diokno said "inflation expectations remain firmly aligned with the baseline projection path."
He said the spread of the more contagious coronavirus disease 2019 (Covid-19) variants plays as a downside risk to inflation.
"In particular, delays in the lifting of containment measures could further dampen prospects for global growth and domestic demand," he added.
Diokno also cited the implementation of quarantine measures as among the negative factors for the economic recovery.
He said targeted fiscal and health interventions, especially the acceleration of the government's vaccination program, will be "crucial in safeguarding public health and preventing deeper negative effects on the Philippine economy."
"Going forward, the BSP will remain vigilant against any emerging risks to the outlook for inflation and growth. The BSP stands ready to adjust its policy settings as needed to ensure price and financial stability conducive to a sustainable economic recovery," he added. (PNA)