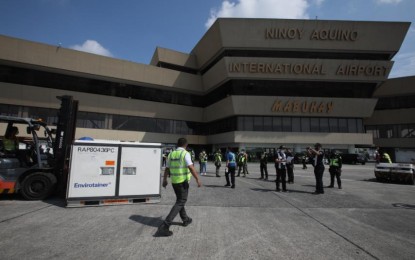 MANILA – Most of the newly arrived 575,800 doses of private sector-procured AstraZeneca vaccine will be distributed to the National Capital Region (NCR) to help speed up mobility and economic recovery.
The shipment on Friday is half of the 1.15 million doses expected to arrive this August.
"Halos lahat ng (Almost all the) private sector dito sa (here in) NCR, mabibigyan na ng (will receive the) vaccine. The private sector is playing a big role in trying to achieve population protection, which targets 50 percent of NCR Plus," Presidential Adviser for Entrepreneurship Joey Concepcion III said in an interview at the Ninoy Aquino International Airport Terminal 1 in Pasay City on Friday.
NCR Plus includes nearby provinces Laguna, Rizal, Bulacan, and Cavite.
Concepcion also mentioned that his brainchild, Go Negosyo, teamed with two giant malls for 50 shared vaccination sites that will assist and provide access to jabs to more than 300 micro, small, and medium enterprises (MSMEs) and their close to 170,000 employees nationwide.
Go Negosyo is a program that encourages the establishment of MSMEs to facilitate local job creation.
Concepcion and vaccine czar Secretary Carlito Galvez Jr. welcomed the arrival of the AstraZeneca jabs.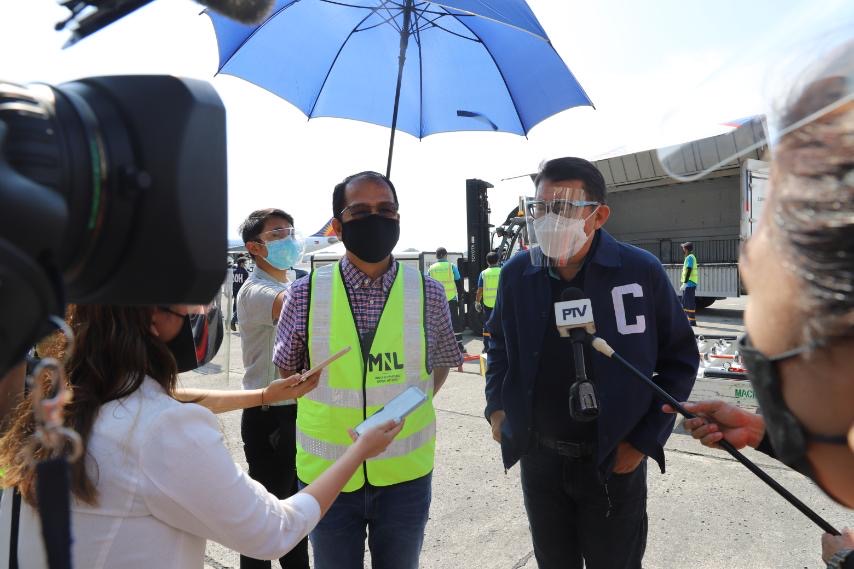 The 17 million doses ordered by the sector is seen to be completed by the first quarter of 2022.
Galvez praised the private sector for their support to President Rodrigo Duterte's call for cooperation to fight the spread of Covid-19.
"This strong bayanihan (cooperation) spirit of Filipinos is not only a dose of hope. The vaccination program of Go Negosyo is a pound of inspiration that will help us realize our collective goal of inoculating millions of Filipinos this year," Galvez said.
As of Thursday, 12,182,006 or 17.19 percent of the country's eligible target population are already fully vaccinated.
Overall, 26,677,269 doses have been administered nationwide. (PNA)