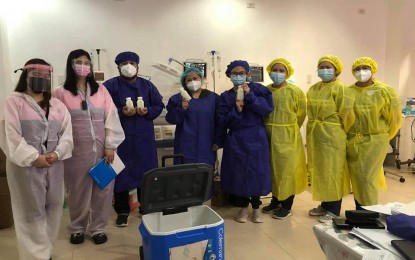 MANILA – The Quezon City government called on lactating mothers to donate breast milk as the coronavirus disease 2019 (Covid-19) pandemic takes its toll on families.
On Sunday, the city government said it donated three liters of pasteurized breast milk through the QC Human Milk Bank (QCHMB) to the neonatal intensive care unit of Dr. Jose N. Rodriguez Memorial Hospital, also known as Tala Hospital, in Bagong Silang, Caloocan City on Aug. 11.
The donated breast milk will be primarily for infants whose mothers are Covid-19 patients and in quarantine.
"Mothers with Covid or mothers who gave birth with pre-term babies, can't even bond with their newborn. Therefore, breastfeeding becomes a dilemma to these mothers. Good thing, we have very kind-hearted donors who share their precious breast milk," QCHMB's Facebook post read.
The Quezon City Health Department (QCHD) also gave 200 pieces of breast milk storage bags and 100 pieces of manual breast pumps.
"It has always been part of the QC Human Milk Bank's program to extend our services to in-need infants and moms regardless of the city they are in," QCHMB head Dr. Shahani Duque said in a statement.
Benefits
The Department of Health (DOH) earlier said in a statement that the coronavirus pandemic should not be a hindrance for mothers to continuously breastfeed.
Now that even toddlers are seen contracting the dreaded Covid-19, the DOH said breastfeeding has become more challenging.
The DOH noted that breastfeeding and a nurturing mother-infant interaction help prevent deadly infections like pneumonia, diarrhea, and sepsis, and promote the health and development of children.
"To date, Covid-19 has not been detected in the breast milk of any mother with confirmed or suspected Covid-19. While researchers continue to conduct tests, it appears unlikely that Covid-19 would be transmitted through breastfeeding or by giving breast milk that has been expressed by a mother who is confirmed or suspected to have Covid-19," the DOH statement on Aug. 5 read.
The World Health Organization (WHO) in Europe also urged breastfeeding mothers to get vaccinated against Covid-19.
The WHO said breastfeeding is still one of the most effective ways to ensure child health and survival, including providing antibodies and protection.
"Based on the evidence available so far and knowledge of how Covid-19 vaccines work, vaccinating a breastfeeding mother to protect her from Covid-19 poses no risk to her infant. Breastfeeding mothers who have received the Covid-19 vaccine have antibodies in their milk, which could even help to protect their babies from infection with the virus," WHO Europe said in a statement released on Aug. 4.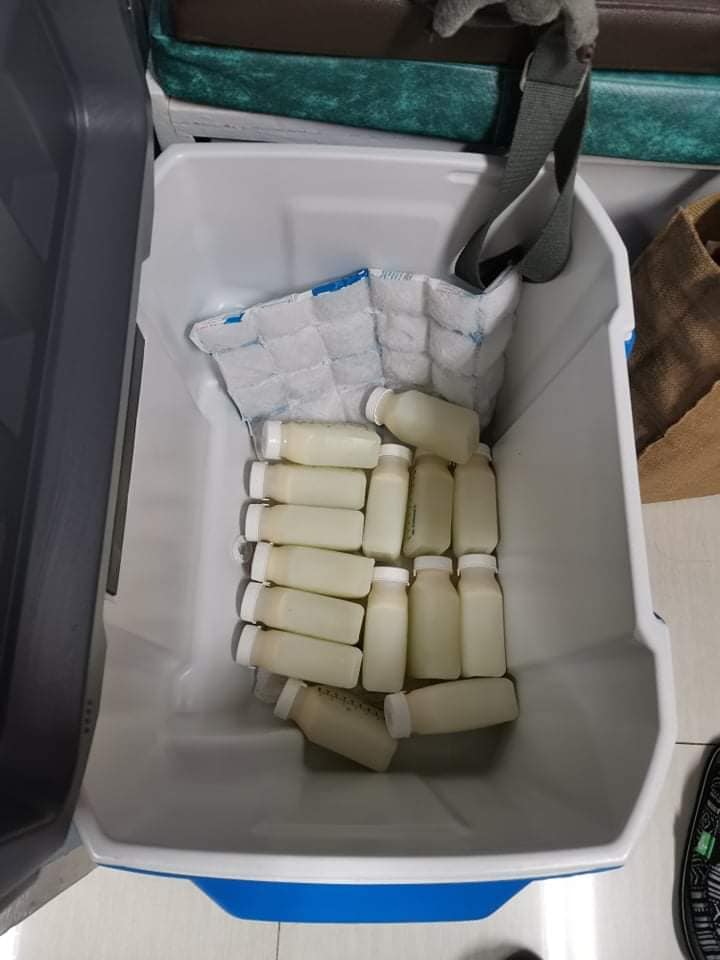 Six-year service
QCHMB, established in 2015, has been assisting babies and their mothers who experience difficulty breastfeeding.
Since then, it has donated over 979,624 milliliters of pasteurized milk to 5,023 beneficiaries, reaching mothers and babies as far as Mindanao.
The QCHMB and QCHD also regularly collect donated breast milk from the city's 32 lying-in clinics, along with bags of milk from screened private donors.
As the nation celebrates the National Breastfeeding Awareness Month this August, the QC government is encouraging breastfeeding mothers who are interested in donating their milk to call QCHMB at 8863-0800 or send a message to the QCHMB Facebook page. (PNA)