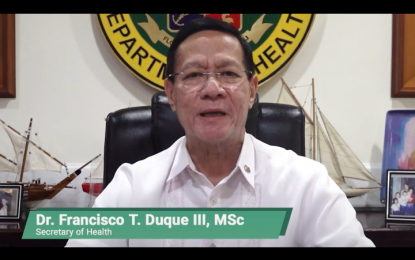 MANILA – The Department of Health (DOH) through its partners including the United States Agency for International Development (USAID) established Family Planning programs in least 146 government hospitals nationwide in 2020.
Health Secretary Francisco Duque III said despite the Covid-19 pandemic, the DOH and its partners pushed for the creation of Family Planning programs in state-owned hospitals to guarantee safety of couples and prevent sexually transmitted diseases.
"As the Covid-19 pandemic continues to loom over the globe, the utter enormity of its scale has impacted even the reproductive behaviors of the Filipino individuals, thus it is paramount that we ensure that family planning services and other essential sexual and reproductive health services are continually accessible by the public," Duque said in their joint briefing on Wednesday.
The program addresses the needs of the postpartum women interested to practice family planning right after delivery, Duque said.
The DOH and USAID also partnered with the Commission on Population and Development (POPCOM) to roll out harmonized family planning communication plans maximizing online communications and digital platforms.
These include a series of online campaigns launched in celebration of the National Family Planning Month within the context of sexual and reproductive health during health crises, sexually transmitted infections (STIs), informed choice and responsible parenthood, and adolescent health and development.
The DOH allotted some PHP140 million for the procurement of Family Planning commodities, increasing the beneficiaries to 460,000 nationwide.
In 2020, the DOH designated 56 primary HIV (human immunodeficiency virus) care facilities and 107 treatment hubs to provide HIV services, including free antiretroviral (ARV) drugs.
Duque said the communication campaign materials take a "fresh and positive spin" on family planning through song and dance.
"Through conversations, we ultimately create awareness on the importance and benefits of family planning in promoting overall health and well-being of the population. May we be relentless in our pursuit of stimulating open discussions that promote Masayang Pamilya and Healthy Pilipinas (Happy Family and Health Philippines)," he said. (PNA)