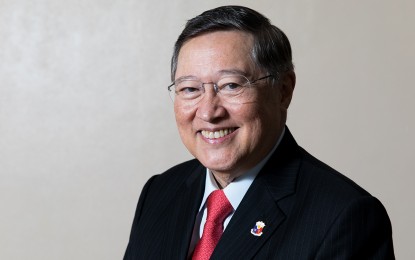 MANILA – The Philippine Health Insurance Corporation (PhilHealth) remains viable and can still bear massive spending but not for years, Finance Secretary Carlos Dominguez III said.
In a virtual briefing on Tuesday, Dominguez said the state-owned health insurer has about PHP160 billion in reserve funds even as it is struggling with a PHP25.5-billion deficit as of last June due to increased insurance payouts and decreased contributions collections.
However, he said the subsidy from the national government as of last June amounted to around PHP44.6 billion.
"So, PhilHealth is still very viable on the cash flow basis but again let us point out that PhilHealth has, in fact, incurred a drop in contributions because of the problems with Covid (coronavirus disease 2019) and there's also experienced (an) increase in expenditures. But so far, I believe they can handle the situation," he said.
He said a couple of months in deficit is "okay."
"If it goes on for five years, I'm telling you, everybody has to change their lifestyles," he said.
Dominguez further said while PhilHealth "will not disappear" due to budgetary issues if the massive spending continues, "what will happen is some of the coverage might change."
He said "it's hard to tell exactly" what the future holds for PhilHealth but added "life changed in January or February 2020."
"Things changed. We better get used to it. Moaning and groaning for 2019 is not going to help, you just have to change. It's an accident that happened, it's bad. But you know, at least the factors of production, our people are still there, our factories, pent up demand is still there so it's just waiting for science to release us from these manacles that we have put ourselves in. It's really difficult," he said.
Dominguez said a study has been conducted by the Insurance Commission (IC) regarding the viability of PhilHealth and the former already came out with a preliminary report on this.
"And they are in discussions again with (the) Philhealth board and PhilHealth management on their findings. This is the first time ever that IC has examined government institutions," he said, without elaborating. (PNA)