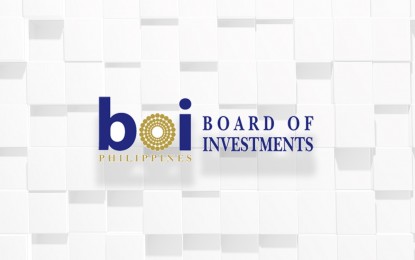 MANILA – The Board of Investments (BOI) reported Thursday that 18 firms have participated in its Aerospace Quality Management System (AQMS) training program since 2017.
One of the latest firms that received the Aerospace Standard 9100 (AS9100) certification, an industry-specific quality management system standard, is Daiwa Seiko Philippines.
The Laguna-based company manufactures automotive and aviation parts and components.
"Even in the middle of the ongoing pandemic, Daiwa Seiko earned the certification in the company's aim to meet the challenges of the industry's global demands, value chains, and the requirements to continue to do business and evolve its standards," BOI executive director for Industry Development Services Ma. Corazon Halili-Dichosa said in a statement.
Halili-Dichosa said developing a pool of AS9100-certified parts suppliers will help in attracting investments in the aerospace industry in the country.
"The BOI will continue to provide industry-specific initiatives and programs to further the development and competitiveness of our local industries," she said.
BOI's AQMS training program is part of the country's aerospace industry roadmap, which aims for it to be a hub for aerospace parts manufacturing, maintenance, repair and overhaul in Asia.
The roadmap targets to generate USD2.57 billion export revenues in aerospace parts and components and create 15,000 jobs by 2022.
The BOI has partnered with the Metal Industries Research and Development Council (MIRDC) of the Department of Science and Technology (DOST) and the Aerospace Industries Association of the Philippines (AIAP) for the AQMS training program.
Trade Secretary and BOI chairman Ramon Lopez said "The pandemic has posed challenges across industries, including the local aerospace industry. As the global economy recovers, we can see the Philippines becoming a recognized manufacturer in Asia considering the Philippines' growing expertise in the manufacture of aerospace and aviation products." (PNA)