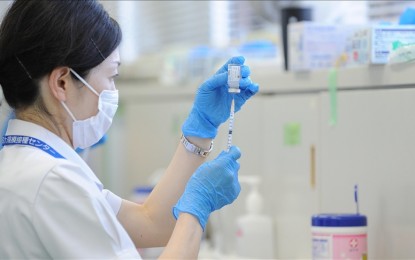 ANKARA – The first coronavirus case has been detected at the Tokyo 2020 Paralympic Athletes' Village on Thursday, just days before the start of the Games.
Japan's Kyodo News reported that the case is someone from overseas, and is not an athlete but game-related personnel.
The Games' organizing committee also confirmed the case but gave no other details.
Tokyo 2020 Paralympic Games is set to begin next Tuesday.
This year's Paralympics will have 22 sports, with badminton and taekwondo making their debut.
Nearly 4,400 athletes from 160 teams will take part in this summer's Paralympics.
Kyodo News reported on Monday that the 2020 Paralympics will, like the Olympics which ended earlier this month, be held without spectators due to rising coronavirus infections in Japanese cities, including Tokyo. (Anadolu)