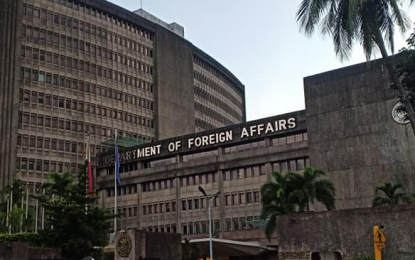 MANILA – The Philippine government thanked Indonesia for assisting five Filipinos to leave Afghanistan safely by allowing them to take shelter at the Indonesian Embassy and evacuating them via its military flight.
In its latest bulletin, the Department of Foreign Affairs (DFA) said the five took shelter at the southeast Asian nation's embassy in Kabul while waiting for a plane that would fly them out of the Afghan capital.
Foreign Affairs Assistant Secretary Eduardo Meñez said the plane left the capital on Friday, but did not provide specific details about their flight home.
Apart from the five, 13 other Filipinos were able to exit Kabul for the United Kingdom, bringing the number of those in the UK to 18.
The DFA said the Philippine Embassy in London is now facilitating their return to the country "at the soonest possible time".
As of this posting, DFA said there are about 81 Filipinos remaining in Afghanistan.
"The Department continues to exert all efforts to be able to repatriate remaining Filipinos in Afghanistan. Those remaining are once again advised to be prepared to depart with a moment's notice," it said. (PNA)