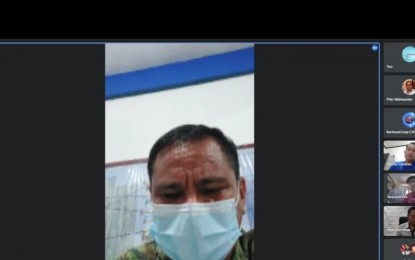 SAN JOSE DE BUENAVISTA, Antique – Eleven of Antique's 18 municipalities are now cleared of the illegal numbers game "Peryahan ng Bayan".
Maj. Joshua Villasis, Antique Provincial Police Office (APPO) Deputy Director for Operations, during a virtual press conference on Monday, said they target to stop all the game's operations in the entire province by end of August.
Villasis said the Municipal Police Stations (MPS) of Culasi, Hamtic, Pandan, Patnongon, San Remigio, Valderrama, Tobias Fornier, Tibiao, Sebaste, Libertad, and Barbaza have already issued certifications that there is no more "Peryahan" in their jurisdictions.
"The municipal police stations that have not yet issued their certification would mean that there are still 'Peryahan' existing in their towns," he said.
These included San Jose de Buenavista, Sibalom, Belison, Laua-an, Anini-y, Bugasong, and Caluya.
On July 22, 2021, the APPO released a memorandum order for the chiefs of police to take appropriate action against the illegal numbers game.
Villasis stressed the chief of police unable to stop the illegal operation could face administrative charges for failing to carry out the order.
"Appropriate charges will also be filed against police personnel receiving grease money for the protection of the 'Peryahan' operation," he said.
The Philippine Charity Sweepstakes Office (PCSO) has called on the police to stop the illegal operation of the "Peryahan" in Antique province since it has been suspended based on the Memorandum Order issued by Executive Secretary Salvador C. Medialdea to PCSO General Manager Royina M. Garma on January 2020. (PNA)