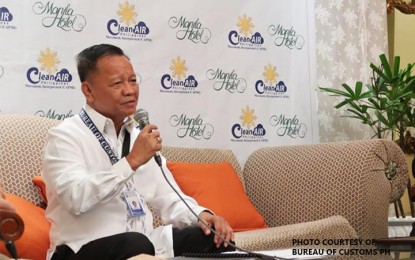 MANILA – Technical Education and Skills Development Authority (TESDA) graduates are encouraged to check opportunities for them at the World Café of Opportunities (WCO), which will be accessible online on August 25.
Launched in 2018, the WCO is a one-stop-shop for job seekers set nationwide. TESDA has signed a memorandum of agreement with other government agencies, and private institutions, with a goal of assisting technical and vocational education (TVET) graduates to find employment, other scholarships, and even start-up opportunities.
"As we celebrate our 27th anniversary and the National Tech-Voc Day, we have found a way to reach our kababayans, especially those who are staying at their homes to avoid the threat of Covid-19 (coronavirus disease 2019). I would like to invite our TESDA graduates who are trying to find new opportunities to visit the website, 27.tesda.gov.ph, starting on Wednesday," Secretary Isidro Lapeña told the Philippine News Agency in a Viber message on Monday.
He said a link to the WCO could be found on the aforementioned website.
"Whether they are looking for a job; planning to start a business; or would like to process some government documents, just check out the website and follow the instructions provided. We have invited various industries, stakeholders, government agencies and government financial institutions to join the WCO. We hope that even through virtual means, we are able to serve our kababayans," Lapeña continued.
The TESDA chief confirmed that there was no WCO last year because of the pandemic.
There were 1,050 TVET graduates who trooped to the Ynares Sports Arena in Pasig City for the WCO in 2019. At least 118 were hired on the spot.
On the other hand, in 2018, over 2,000 attended the WCO, and 105 were hired instantly.
Meanwhile, according to TESDA, financial institutions that can lend clients support to start their own business will also be invited to participate in this year's WCO.
The agency added that TESDA offices or institutions in areas where face-to-face activities are allowed, the WCO may be held while strictly observing the minimum health protocols. (PNA)