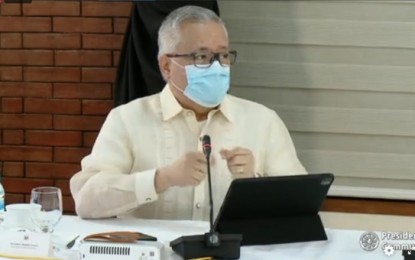 MANILA – The processing of artificial intelligence (AI) is expected to be an emerging industry for the Philippines following the growth of the business process outsourcing (BPO) sector in the past decades.
Reporting to President Rodrigo Duterte during the Talk to the Nation Tuesday night, Department of Trade and Industry (DTI) Secretary Ramon Lopez said the government and private sector are pushing for the expansion of AI technology in the country.
"In the near future, the Philippines could be a big data processing hub. We see AI as the next center for excellence after BPO, which the Philippines is known for. This will be our next BPO," he said in mixed English and Filipino.
The Philippines became one of the first 50 countries in the world to launch a national AI roadmap when DTI released the industry blueprint last May.
The national AI roadmap aims to transform the country into an AI powerhouse in the region.
According to research firm Kearney, AI adoption can add USD92 billion to the Philippine economy by 2030.
Under the national AI roadmap, the country will establish the private sector-led government-initiated National Center for AI Research (NCAIR).
Lopez said Asian Institute for Management Data Science Laboratory will be the technology partner for the NCAIR.
"As we provide those research projects, we are training data scientists from universities... We can develop many data scientists, who eventually will establish their own AI company or they will be hired by companies. So we are producing high-tech jobs through the research center," he added.
The DTI chief said AI helps companies including micro, small and medium enterprises (MSMEs) to be more competitive and efficient with their operations.
For instance, AI can assist farmers to identify which crops to plant in specific locations and seasons. It can also help businesses to identify the best location for their next branches.
"In other words, big companies will not have the monopoly of AI. AI is a technology that any company can use, including SMEs, through data processing," Lopez said. (PNA)