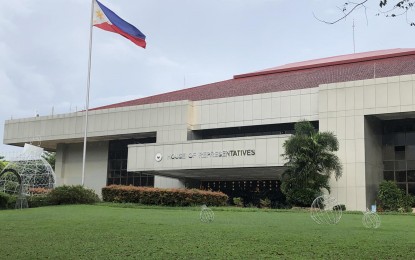 MANILA – The House Committee on Welfare of Children on Wednesday endorsed for plenary approval a measure that would strengthen the policies on anti-trafficking in persons by including online sexual abuses as part of human trafficking.
During its virtual hearing, the panel approved the substitute bill that would amend Republic Act 10364 or the Expanded Anti-Trafficking Act.
Committee Chair Yedda Romualdez said the bill redefines trafficking in persons to include online offenses or the engagements of others for production of child sexual abuse and exploitation materials (CSAEM) and online sexual abuse.
Romualdez said one of the objectives of the measure is to modernize the law to cover trafficking activities committed in the advent of new technologies.
"Something has to be done to prevent exploitation of people for labor and sexual purposes," Romualdez said.
The bill proposes to enhance the ability of the Philippine National Police (PNP) and National Bureau of Investigation (NBI) or any of their representatives who has been duly authorized by the Department of Justice (DOJ) in writing to submit ex parte applications for the issuance of written orders from the authorizing court, to "wiretap" or intercept any communication in pursuing the crime of trafficking.
The measure includes additional provisions for qualified trafficking when the persons trafficked are persons with disability or belong to an indigenous community; when the crime is committed in times of crisis or emergency; when the crime has resulted in pregnancy; or through the use of information and communications technology or using any computer system.
It provides as unlawful the use of online digital platforms to commit any trafficking in persons. (PNA)