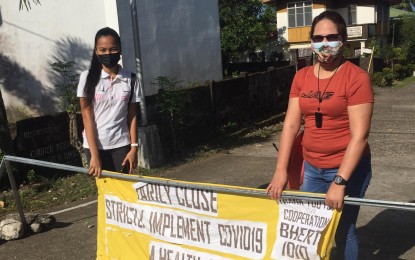 SAN JOSE DE BUENAVISTA, Antique – The Antique Liga ng mga Barangay (LnB) will convene on Sept. 3. 2021 to discuss the uniform strict implementation of health protocols in the province.
"During our meeting with the Antique Inter-Agency Task Force for Covid-19, it was discussed that there were barangays that were strictly implementing the Covid-19 health protocol while the others didn't," LnB president Pamela Socorro Azucena said in an interview on Thursday.
She said she wanted to know the reasons as there were complaints that some barangays are lax in observing protocols like the proper use of face masks and the ban on mass gatherings.
In addition to addressing concerns on health protocols, she will also urge those unvaccinated to already get themselves inoculated.
Information reaching the Provincial Inter-Agency Task Force during its Aug. 11 meeting indicated there are barangay officials afraid to get vaccinated.
Azucena, also chairperson in Barangay Idio in Sebaste, said this is dangerous because they will be exposed to their constituents without protection.
"I set myself as an example because I have comorbidity having had suffered from aneurysm but I had my Covid-19 vaccination already," she said.
All village personnel in her village are already vaccinated, she said.
As of Aug. 26, Antique has 925 active cases, 3,691 recoveries, and 120 deaths based on the regional case bulletin of the Department of Health Western Visayas Center for Health Development. (PNA)