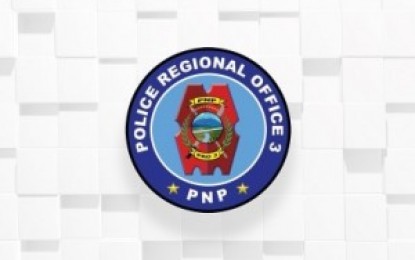 CITY OF SAN FERNANDO, Pampanga – More than 2,000 individuals in Central Luzon were caught in a single day for violating health and safety protocols against the coronavirus disease 2019 (Covid-19) set by the Inter-Agency Task Force for the Management of Emerging Infectious Diseases (IATF-EID).
Brig. Gen. Valeriano T. de Leon, director of the Police Regional Office 3 (Central Luzon), said a total of 2,108 violators were recorded regionwide on August 26 alone.
De Leon called on the public to always observe the minimum health standards to prevent the spread of Covid-19 as the region reported 1,960 new cases on Friday, the second-lowest reported number of infections in the region since August 20.
The number is much lower than the previous day's 2,365, which was the highest logged in a week.
The highest number of infections in a single day was 2,365 reported on Thursday.
De Leon said 1,545 were caught for improper wearing of or not wearing face masks, 385 for not wearing face shields, while 178 were warned for not observing safe physical distancing.
As part of the stern implementation of health restrictions through IATF guidelines, he said 176 persons were denied entry.
"We continuously appeal to the public for (their) understanding and adherence (to) the IATF restrictions as we continue to be very strict in its implementation," he said in a statement.
Meanwhile, the total number of patients who recovered from Covid-19 in Central Luzon has reached more than 160,000 since the start of the pandemic last year.
The Central Luzon Center for Health Development, in its regional case bulletin released on Friday, reported 882 new recoveries, bringing the total to 162,224.
The total recoveries represent 87.42 percent of the 185,574 confirmed infections in the region.
The region's active cases stand at 19,048, including the 1,960 new cases that were reported.
Of the total, 130 are asymptomatic cases, 18,649 are mild, 138 are moderate, 103 are severe, and 28 are critical.
The total number of those who died of Covid -19 in the region is 4,302 which is 2.32 percent of the total caseload. (PNA)