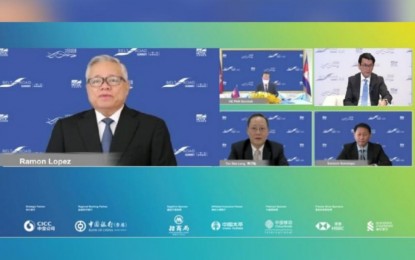 MANILA – Department of Trade and Industry (DTI) Secretary Ramon Lopez has underscored the benefits of free trade agreements (FTAs) amid unstable conditions brought by the global health and economic crisis.
During the virtual Belt and Road Summit Wednesday, Lopez said FTAs have provided predictability in the business environment that encouraged firms to pursue their investments.
"Through this stable and predictable business environment, participating countries can encourage more investments as investors are assured that trade will follow what is committed under the agreement and would not be subject to volatile changes that can negatively affect their businesses," he said.
As a member of the Association of Southeast Asian Nations (Asean), the Philippines has FTAs with Hong Kong through Asean-Hong Kong FTA (AHKFTA) and trade pact with Asia Pacific countries such as China, Japan, South Korea, Australia, and New Zealand under the Regional Comprehensive Economic Partnership (RCEP).
Lopez said these FTAs will be a key in reestablishing supply chains and will provide opportunities for micro, small and medium enterprises (MSMEs) to participate in the global value chain.
"These FTAs further strengthened the rules-based, transparent, and open business environment in the region," he added.
He also encouraged businesses, including MSMEs, to take advantage of these FTAs to intensify establishing of free trade areas, trigger more investments in infrastructure and other activities that will boost the economy, and strengthen people to people connectivity.
"I believe that the biz sector has much optimism to look forward to with this kind of environment for them to play in," the trade chief said.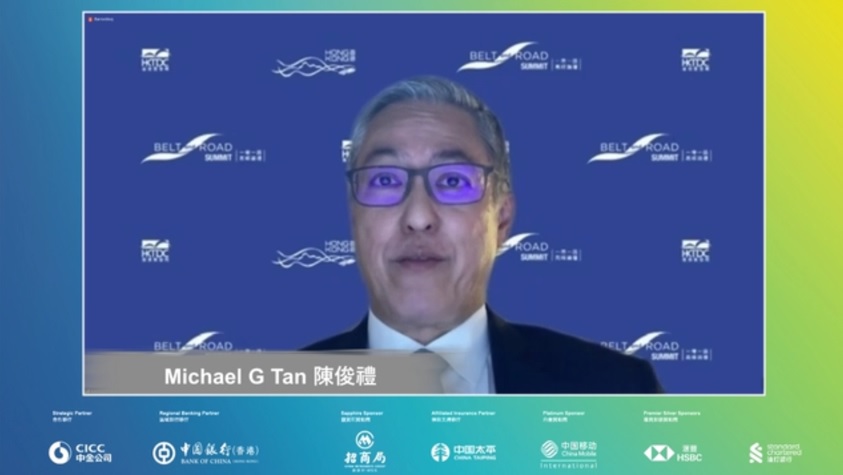 In the same event, LT Group president and chief operating officer Michael Tan said the Asean-led RCEP and the China-initiated Belt and Road Initiative (BRI) complement each other.
Tan said RCEP ensures simplifying the way countries do trade in the region by harmonizing tariffs and lowering non-tariff barriers.
BRI, on the other hand, is more focused on financing infrastructure projects across the Belt and Road nations.
Both RCEP and BRI enhance connectivity of people, accelerate trade of goods and services, provide access to new markets, and deepen economic cooperation.
"I believe it would be ideal for RCEP and BRI to avoid overlaps and continue complementing each other," he added. (PNA)