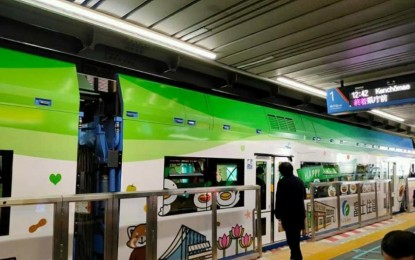 MANILA – Employment opportunities await migrant workers, including overseas Filipino workers (OFWs) in Japan.
Labor Attaché Elizabeth Marie Estrada, in a virtual forum on Friday, said the host country will be needing 350,000 foreign workers under the specified skilled workers (SSWs) within a five-year period after it was launched in 2019.
"Based on the deployment track on specified skilled workers which was opened by the Japanese government in 2019, they said that within the five-year period they will allow the entry of 350,000 workers," she said.
Estrada said they want to get a big portion of the target foreign workers since only 10,000 workers were able to enter Japan before the coronavirus disease 2019 (Covid-19) pandemic.
"We want to get a big chunk of the 350,000 so far there are only 10,000 workers were able to enter because of the pandemic. We started only processing labor documents of SSW in February 2020," she said.
She is also optimistic that once Japan started opening its borders, many Filipinos will be deployed to the host country.
"Let's anticipate once Japan opens its borders and allow the entry of foreign workers, we are ready, our workers are ready to enter Japan," she added.
The POLO said there are 277,409 Filipino workers in Japan, as of July 16, 2021, the number is lower than 5,389 from the data in July 2020 at 282,798.
There are more than 1.7 million foreign workers in the host country, topping the list is Vietnamese (443,998), followed by Chinese (419,431) Filipinos in third place (184,750). 676,149 are other nationalities.
The SSW has two occupational categories: Specified Skilled Worker I and II. The Specified Skilled Worker I are workers with the first level of expertise and allowed to work in Japan for a maximum of five years while the Specified Skilled Worker II refers to workers with a higher level of specialization and allowed to work in Japan indefinitely based on the renewal of their employment contract. (PNA)