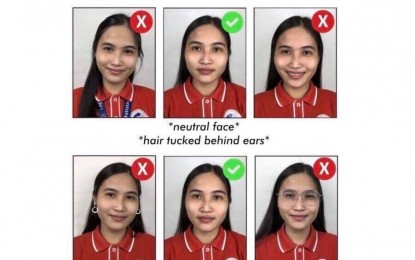 DAVAO CITY – The Philippine Identification System (PhilSys) Act prohibits registrants from wearing makeup and body accessories during the Step 2 registration to reflect their genuine identity in the Philippine Identification (PhilID) card and PhilSys Registry.
The Step 2 biometric process records iris and fingerprint scans and front-faced photo.
Jopay Malubay Montejo of Mati City, Davao Oriental shared on social media how some female registrants were asked to take off their accessories and makeup.
"P.S. Kung mag adto didto, ayaw nalang pagsuot ug Earrings ug Necklace ky tanggalon xa ky bawal sa pictorials ug ayaw na pag Lipstick ha. Mao ning gingon na NO FILTER na jud atong picture (If you are going to the registration center, do not wear earrings and necklace because those will be removed since they are disallowed during the picture taking. And also, do not put on your lipstick. This is the so-called NO FILTER in our photos)," Montejo posted on Facebook on July 29.
He happily shared that he is done with his PhilSys registration.
"Thank You so much Philippine Statistics Authority (PSA) Davao Oriental Office Philippine Identification System Registration," he wrote.
The PSA also reminds PhilSys applicants to wear decent clothes when going to registration centers.
Shorts and sleeveless tops are not allowed.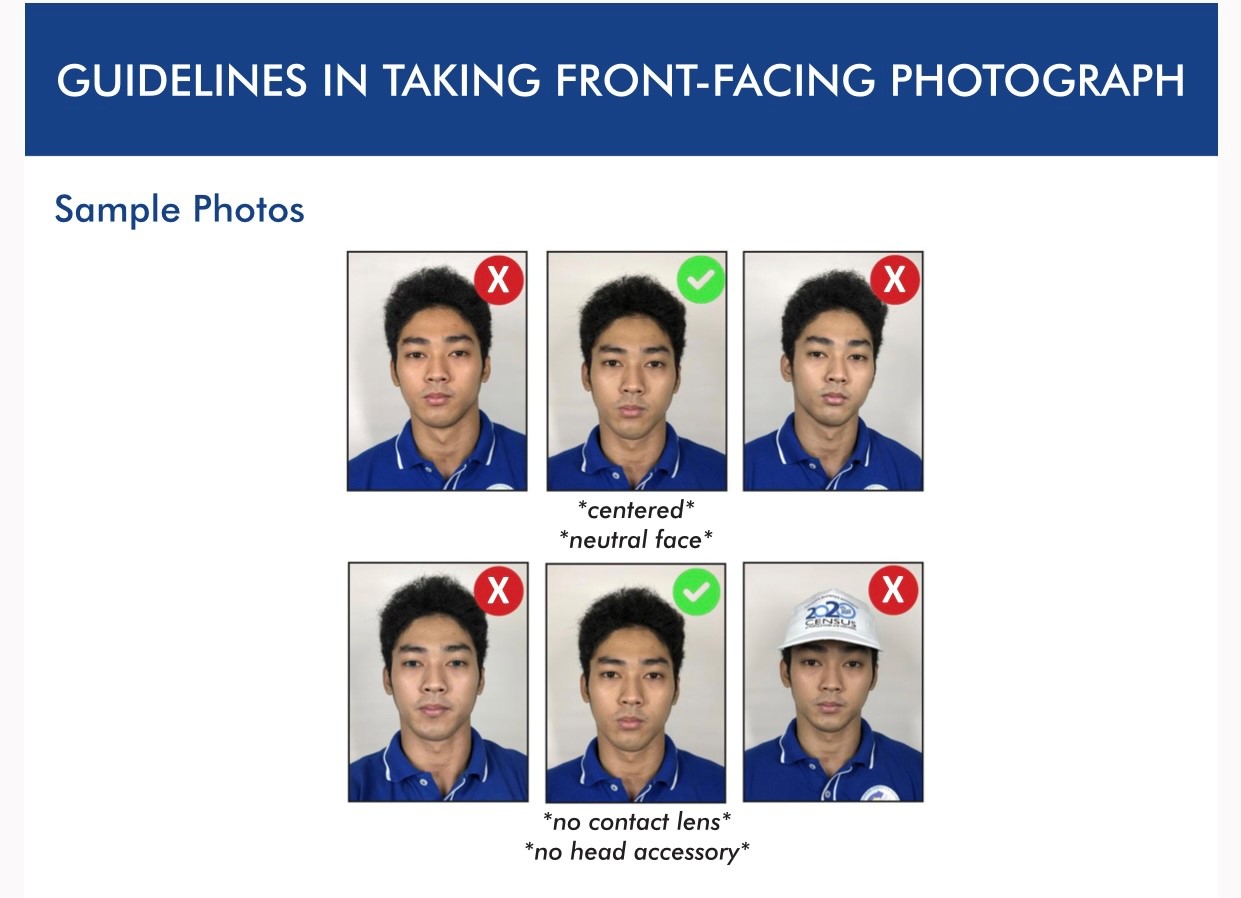 Holders of PhilID cards are likewise reminded not to post their PhilID, PhilSys Card Number (PCN), and PhilSys Number (PSN) on social media.
"This is in compliance with the data privacy policy of PhilSys law to avoid being victims of identity fraud or illegal use of the registrant's personal information," the PSA had repeatedly said.
During transactions with private or government entities, registrants can use their PCN if they don't have the card itself.
The PCN is shown on the PhilID while the PSN can be seen in the letter sent together with the PhilID by the Philippine Post.
The PSN is confidential and should not be shared in public.
Signed into law by President Rodrigo R. Duterte in August 2018, Republic Act 11055, or the Philippine Identification System Act, aims to establish a single national ID for all Filipinos and resident aliens.
The national ID shall be a valid proof of identity that shall be a means of simplifying public and private transactions, enrollment in schools, and the opening of bank accounts.
It also seeks to boost efficiency, especially in dealing with government services where people will only need to present one ID during transactions. (PNA)