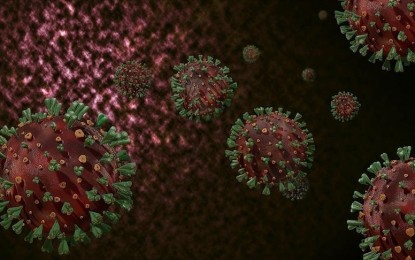 LEGAZPI CITY – The Department of Health (DOH) here has expressed concern over the increasing number of Delta cases among the coronavirus disease 2019 (Covid-19) variants of concern (VOC).
In a press statement on Thursday, the DOH-5 (Bicol) said the region logged an additional 28 VOC cases, 19 of which are Delta (B.1.617.2), followed by Beta (B.1.351) with five cases, and Alpha (B.1.1.7) variant with four cases.
These brought the number of VOC cases in the region to 134 as of Sept. 6.
The provinces with a significant number of VOC cases include Camarines Sur with 50 cases, Albay (28), Masbate (20), Catanduanes (14), Sorsogon (12), and Camarines Norte (10).
The new VOC cases were based on the genomic sequencing result from the Philippine Genome Center (PGC) received by the Bicol Regional Epidemiology and Surveillance Unit (RESU) on Sept. 3.
Dr. Ernie Vera, DOH-5 regional director, said the region is also experiencing a surge in Covid cases with an average of 300 cases a day.
Vera also said some hospitals in the region are almost at full capacity, including three main Covid-19 referral facilities -- the Bicol Regional Teaching, and Training Hospital (BRTTH), the Bicol Medical Center (BMC) in Naga City, and Cabusao Sanitarium in Camarines Sur.
Data from the agency data showed that of the 1,030 beds allocated for Covid-19 patients, 330 or 32 percent are already occupied.
The agency has renewed its call to the public to cooperate by following the minimum public health standards which are still the best preventive measures against all variants and mutations of Covid-19, refrain from attending all forms of mass gatherings and avoid areas with poor ventilation. (PNA)