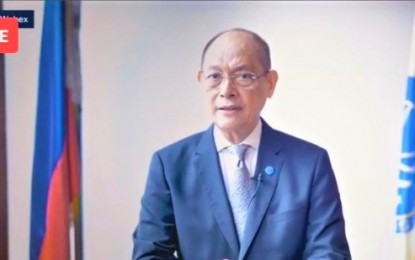 MANILA – A changed economy is seen for the Philippines post-pandemic, and Bangko Sentral ng Pilipinas (BSP) Governor Benjamin Diokno forecasts the economy to regain its previous vigor starting in the last quarter of 2022.
"On the aggregate level, we will be back by around the fourth quarter of 2022 or the first quarter of 2023. On the aggregate level. But the structure, the composition of that economy will be different from the pre-Covid level," he told journalists in a virtual briefing on Thursday.
After five consecutive quarters of contraction, the domestic economy was able to expand in the second quarter of 2021, with a growth print of 11.8 percent, as measured by gross domestic product (GDP).
Authorities are optimistic for an economic recovery this year, with the target range set between 4 and 5 percent.
Diokno has repeatedly said the economy continues to show signs of recovery amidst the challenges brought about by the virus-induced pandemic.
On Thursday, he said while the economy is seen to recover from the impact of the pandemic "that does not mean that it will be the same economy, that pre-Covid economy will be different than the post covid economy."
"So naturally some industry or some firms will not be able to recover or will be able to recover many years to come but there will be new industries," he added. (PNA)