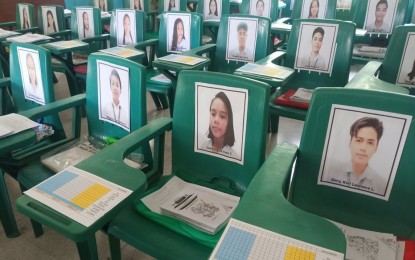 ILOILO CITY – A ninth-grade teacher in Iloilo province wants to make sure he will recognize all his 40 students even if face-to-face classes remain suspended once the new academic year begins on September 13.
Jessie Comprendio, adviser of Grade 9-Blueberry of the Calinog National Comprehensive High School, placed photos of his learners on chairs.
It was during the middle of August when he started to gather pictures of his students through their online group chat.
He also asked for the parents' consent for their children to submit their photos.
"We are still on blended learning so while organizing the modules on their respective chairs, I could still see the faces of my students," the 42-year-old Comprendio said in Hiligaynon during an interview with the Philippine News Agency (PNA) on Saturday.
Should they happen to meet outside the campus, he could easily recognize them, he said.
When parents go to the classroom on Monday to pick up learning modules, they will only have to look for the chair with their child's photo.
The initial distribution of the learning materials will run for two weeks.
"Only parents are allowed to get modules. They will immediately identify where to get the modules of their children," he added.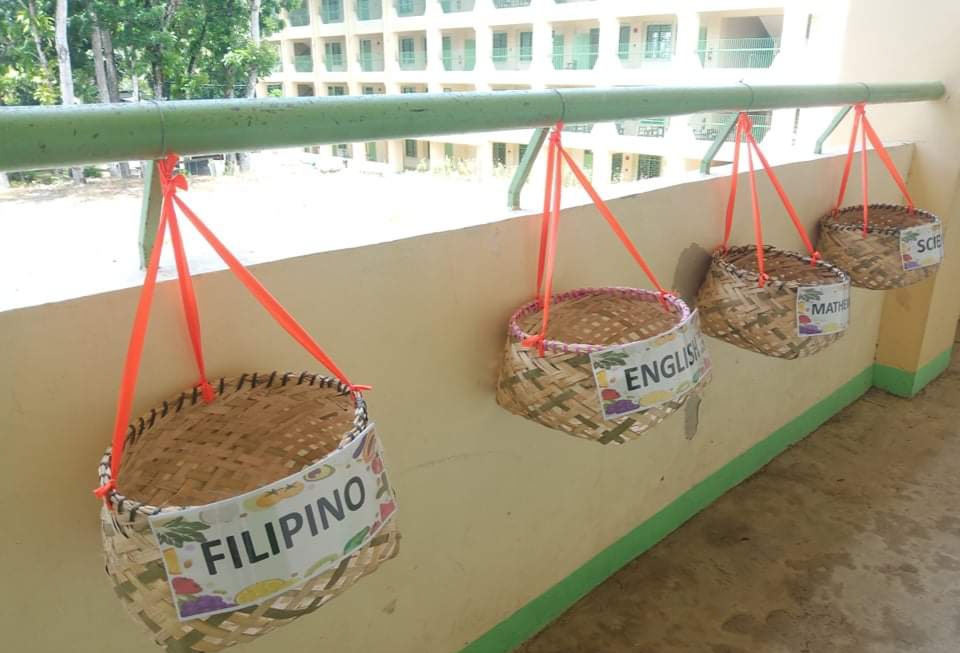 In addition to photos, he also posted on the writing board the learners' subjects and assigned mentors.
Outside the classroom, he hung bamboo baskets and labeled them with subjects for parents submitting modules.
A corner of the classroom was also designated as a wash area where students could store their hygiene kits, wash their hands, and nap when they are not feeling well.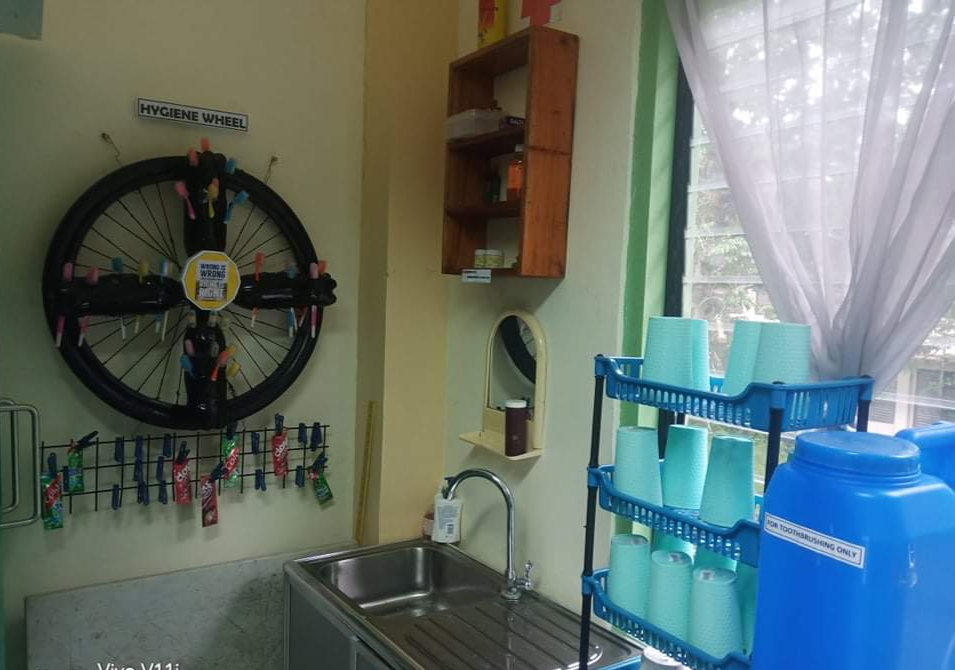 "This is required because we have an evaluation in preparation for face-to-face classes, should they be allowed," he said.
School principal Ma. Emily Calumpang praised Comprendio's innovative approach and made it a model for other teachers to follow.
Comprendio has been in the teaching profession for two decades now. (PNA)