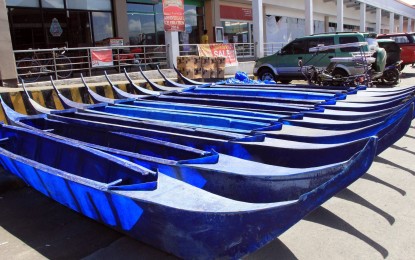 MANILA – Sustainable fisheries management and development will bring balance in the utilization and conservation of resources, according to the Department of Agriculture's Bureau of Fisheries and Aquatic Resources (DA-BFAR) as it celebrates the 58th Fish Conservation Week.
This balancing act, according to Secretary William Dar, has been the very pillar of DA's programs, thus they continue to implement science-based and participatory conservation and management measures that ensure sustainable use of the country's resources.
"It is a recognition of the balancing act required to bring about real prosperity. That is, by harnessing the full potential of our fisheries resources without sacrificing their sustainability and capability to provide for generations to come," Dar said in a virtual ceremony on Monday.
Some of DA-BFAR's measures to ensure sustainable use of resources include closed fishing seasons, Fisheries Management Areas, and the "Malinis at Masaganang Karagatan (Clean and Productive Seas)" (MMK) program.
The MMK Program is an annual search for the most outstanding coastal communities.
The winners are evaluated based on the absence of illegal fishing; observance of off-fishing season; declaration of Marine Protected Areas; cleanliness of coastal waters without any garbage or industrial effluence flowing to the sea; and effectiveness of mangrove protection and rehabilitation program.
For MMK 2020, the search has been narrowed down to five, namely Prieto Diaz, Sorsogon; Libertad, Antique; Hinunangan, Southern Leyte; Mahinog, Camiguin; and Del Carmen, Surigao del Norte.
"I am sure your initiatives will benefit not only your localities, but will inspire other coastal communities to follow suit and implement their own programs and projects for fisheries conservation," Dar told the finalists.
BFAR National Director Eduardo Gongona said the DA - BFAR recognizes the importance of sustainable fisheries management and development as the livelihood of Filipinos depends on the integrity of the oceans and resources which are finite.
"Achieving sustainability of fisheries is a continuous and never-ending process," he said. (PNA)