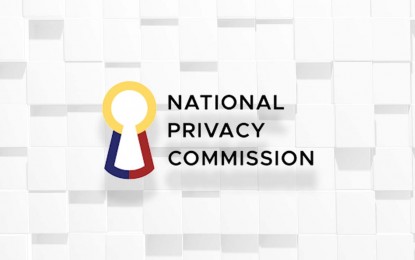 MANILA – The National Privacy Commission (NPC) and finance groups on Wednesday "strongly" condemned the harvesting of excessive information of some online lending platforms such as saving their users' contact lists and photo galleries.
In a joint statement, the NPC, Fintech Alliance.PH, the Philippine Finance Association, and several entities from the non-bank financing sector said the application (app) permissions that some online lending platforms practice on their mobile app are "unreasonable and unnecessary."
"Such practice is unnecessary because an applicant's creditworthiness may be determined through other lawful and reasonable means," the joint statement read.
It said non-compliant online lending platforms also exploit the personal data of their borrowers by using it to "shame and coerce them into paying their loans."
"We remind concerned digital lending players to strictly adhere to the Code of Conduct and Code of Ethics as well as the Code of Collection Standards and Ethics that the FinTech Alliance.PH and the Philippine Finance Association have established and standardized in the industry to ensure strict compliance while promoting consumer protection," it said.
Finance entities, it said, are obligated to comply with the Data Privacy Act of 2012 and related laws when processing the personal data of their customers.
"Lending companies must bear in mind that they are always accountable for the personal data under their control or custody. Thus, they are obliged to adopt and implement reasonable policies in handling the personal data of borrowers," it said.
It urged non-compliant lending platforms to use lawful and "reasonable" methods in evaluating credit scores and in debt collection without resorting to the harassment of borrowers "such as the use of insults or profane language, violent threats, or false representation and unnecessarily exposing their borrowers' personal data to unauthorized persons."
The joint statement comes after the Google Store took down four online lending apps on the NPC's orders -- all found harvesting "grossly excessive data" such as media files to social media data.
The orders were the NPC's latest move in its crackdown against online lenders that violate the privacy rights of its customers. (PNA)