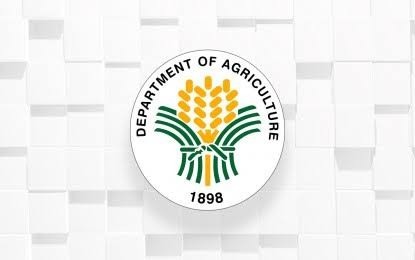 MANILA – The Department of Agriculture (DA) on Wednesday reported the damage and losses from Typhoon Jolina to agriculture have soared to PHP1.36 billion.
It has so far affected 49,803 farmers and fishers, with the volume of production loss at 51,177 metric tons (MT) and 30,609 hectares of agricultural areas in Central Luzon, Calabarzon, Mimaropa, the Bicol Region, Western Visayas, Central Visayas, and Eastern Visayas.
Affected commodities include rice, corn, high-value crops, livestock, fisheries, irrigation & agri-facilities.
The DA, through its regional field offices, is further assessing and validating the damage and losses brought by "Jolina" in the agri-fisheries sector.
The agency said it also maintains close coordination with concerned government offices, local government units, and other Disaster Risk Reduction Management (DRRM)-related offices to further assess the impact of "Jolina", as well as available resources for interventions and assistance.
The DA said it has enough Quick Response Fund (QRF) for the rehabilitation of affected areas, and distribution of rice, corn and assorted vegetable seeds will be implemented to affected regions, while drugs and biologics for livestock and poultry needs will also be provided for those who need assistance.
Other monetary aid will be addressed through the DA's Survival and Recovery (SURE) Loan Program of the Agricultural Credit Policy Council (ACPC). There are also available funds from the Philippine Crop Insurance Corporation (PCIC) to indemnify affected farmers. (PNA)