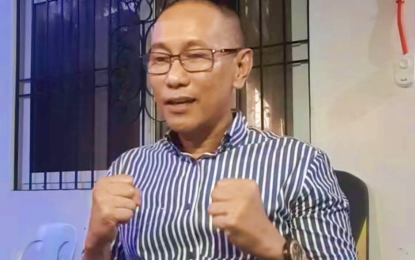 COTABATO CITY – Officials of the Bangsamoro Autonomous Region in Mindanao (BARMM) have lauded the House of Representatives' final approval on Wednesday night of the bill resetting the region's regular polls for 2022 to 2025.
President Rodrigo Duterte certified the bill as urgent on Tuesday "to give the Bangsamoro transitional government sufficient time to complete the mandate, establish a strong bureaucracy, and enact foundational codes essential to the achievement of the aspirations of unity, genuine autonomy, and development in the Bangsamoro region."
The House's approval on the plenary floor of House Bill 10121 came nine days after the Senate passed its version of the measure.
A total of 187 lawmakers from the lower chamber voted in favor of HB 10121, no one voted against nor abstained.
"This for us, inclusive to all people in the region," Maguindanao 2nd District Representative Esmael Mangudadatu, one of the authors of the bill, said in a message on his Facebook page.
For his part, Bangsamoro Transition Authority (BTA) Parliament Speaker Pangalian Balindong described the bill's approval as an assured continuity of the pro-people and values-oriented policies that the interim government has started since the BARMM's establishment in 2019.
"The Bangsamoro now has a greater potential to realize its goals and aspirations with the passage of the bill," Balindong said in a statement.
He further described the bill's approval as an affirmation from development partners in the national government that the efforts of the Bangsamoro government are on the right track and progressing toward genuine peace and development. "Alhamdulillah! (Praise be to Allah!) We thank all of those who supported this long and arduous journey," Minister Naguib Sinarimbo of the BARMM's Ministry of the Interior and Local Government said in a separate statement.
The approved HB 10121 provides that the regional polls, originally synchronized with the national elections in May 2022, will now be held in May 2025, giving the BTA another three years to fulfill its duties stated in the Bangsamoro Organic Law (BOL).
HB 10121, however, differs in appointing 80 new interim members from the approved Senate Bill 2214.
Under the House version, during the extension of the transition period, the BTA will continue as the interim government in the BARMM, provided that President Duterte will appoint 80 new members who will serve until the May 2025 elections where elected officials assume office.
On the other hand, the Senate version authorizes the President who will be elected in 2022 to appoint new members who will serve up to June 30, 2025, or until their successors have been elected. Both the Senate and the House have yet to convene a bicameral conference committee to reconcile the measures. (PNA)