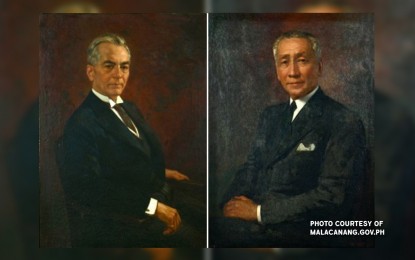 MANILA – On September 16, 1935, or exactly 86 years ago, the Filipino voters went to the polls to elect the first set of officials of the Philippine Commonwealth government as provided for in the 1935 Constitution signed by United States President Franklin D. Roosevelt on March 23, 1935.
That was the first national election held under the 1935 Charter drafted and approved on Feb. 8, 1935 by the 202-member Constitutional Convention of 1934 chaired by Senator Claro M. Recto and ratified by the Filipinos in a nationwide plebiscite on May 4, 1935.
Section 1, Article XVIII (The Commonwealth and The Republic) of the 1935 Constitution stated: "The government established by this Constitution shall be known as the Commonwealth of the Philippines."
According to the book "Philippine History and Government" (5th edition of Aug. 5, 2002) authored by prominent historian Dr. Gregorio F. Zaide and his daughter, Dr. Sonia M. Zaide, at stake in the 1935 polls were the posts of president, vice president of the Commonwealth government and 98 members of the new lawmaking body National Assembly.
The protagonists for the presidency were then Senate President Manuel L. Quezon of the Coalition (Nacionalista) Party; former Philippine Revolutionary Government President Emilio F. Aguinaldo of the Socialist Party; and Philippine Independent Church Bishop Gregorio Aglipay of the Republican Party.
As expected, the winners for the top two posts were Quezon and his running mate, former House of Representatives Speaker Sergio Osmeña Sr.
The Commonwealth Government of the Philippines was inaugurated on Nov. 15, 1935, paving the way for the statement of Quezon: "I would rather have a government run like hell by Filipinos than a government run like heaven by Americans."
The Commonwealth government existed from 1935 to 1946, although it was disrupted by the Second World War which forced its leaders to go into exile in the US from 1942 to 1944.
When Quezon died in New York on Aug. 1, 1944, he was succeeded by Osmeña.
The last Commonwealth polls were held on April 23, 1946 which saw the election of former Senate President Manuel A. Roxas as last Commonwealth President and first President of the Republic of the Philippines inaugurated on July 4, 1946.
Roxas did not finish his term as he died while on a visit to the Clark Air Base in Pampanga on April 15, 1948. He was succeeded by then Vice President Elpidio R. Quirino. (PNA)