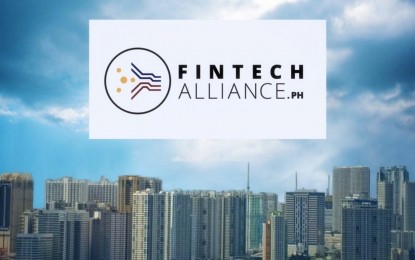 MANILA – Online money-lending platforms that use clients' data for harassment or other forms of intimidation are still prevalent as digital commerce flourishes.
The Fintech Alliance PH on Tuesday reminded users to be wary of lending applications (apps) that violate the right to privacy.
"We are one with the National Privacy Commission (NPC) and various industry players in condemning the insidious practice of illegal and irresponsible data harvesting of some online lending applications," the group said in a statement on Tuesday.
The Data Privacy Act of 2012 protects and secures the privacy of every personal information in the communications system while ensuring the free flow of information.
"We call on the non-compliant online lending platforms to remember our obligation to our clients to uphold their right to safe and secure transactions, as well (as) our obligation to follow the rule of law when it comes to data storage and management. There is no room for these deceptive tactics when it comes to the use of our customer's data, especially during this pandemic. We continue to advocate for legal, responsible, and reasonable data management. The customer's trust is paramount in our operations," Lito Villanueva, founding chair of Fintech Alliance.PH, stated.
In August 2021 alone, four online lending platforms were taken down by the NPC due to excessive and illegal data mining.
The lending apps used personal information to harass and shame borrowers who are unable to pay for their loans.
The group said there are better and legal ways of doing a background check and holding a client accountable.
"Rather than storing a client's private information and using it to force the client to pay his dues, there are many ways to make the loan payment terms more suitable to the borrower," it said.
The FinTech Alliance adopted an industry-wide code of conduct and code of ethics in 2018 in collaboration with the NPC, Bangko Sentral ng Pilipinas, Insurance Commission, Securities and Exchange Commission, Department of Trade and Industry, and Credit Information Corp.
FinTech has previously expelled one of its members for non-compliance and violation of the data privacy law. (PNA)